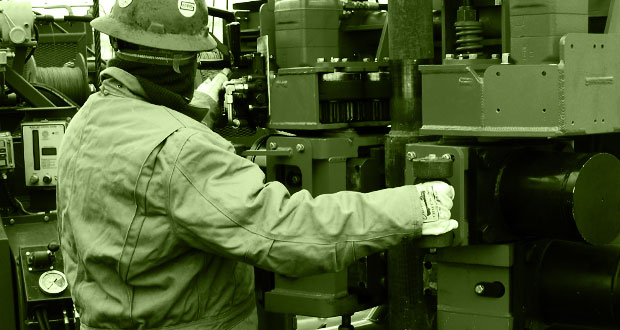 By Linda Hsieh, Managing Editor
The drilling industry has always taken pride in its technical accomplishments, and rightly so. It takes pride in the innovative spirit that makes the industry so good at a lot of things – from building highly efficient and automated rigs for ultra-deepwater to developing horizontal drilling techniques that have enabled the North American shale revolution.
On these and many other technical grounds, where we primarily look to only ourselves for progress, the industry is solid.
Where we're on shakier ground are areas where we have to engage and communicate with people outside of the industry – namely, regulators and the general public. This was made very clear in June at IADC World Drilling 2015 in Rome, where multiple speakers referenced the need for industry to connect and collaborate with these important stakeholders.
This does not mean the drilling industry has to go out and apologize for what it does – the energy we produce has improved the quality of life for billions of people on Earth. Yet, we do have a responsibility to engage and communicate – what we are doing, how we are doing it, what risk mitigations we've put in place to prevent injuries and major hazards.
Step up, step out
Historically, this industry has had a tendency to believe that all regulations are bad; we trust ourselves, not the regulators. Increasingly, however, the industry is recognizing the opportunities that exist in collaboration. By working with, instead of against, regulators, the industry is much more likely to get appropriate, outcome-based regulations that will not choke innovation.
IADC, for one, has aggressively stepped up its engagement with regulators around the world. One recent example is the association's collaboration with the UK Health and Safety Executive (HSE) to develop and implement guidelines for managing third-party competence on North Sea rigs (see Page 28). Speaking in Rome, Susan Mackenzie, Director of the HSE's Hazardous Installations Division, commented very affirmatively on this type of proactive collaboration. "I think the relationship is much more positive, and IADC is far more engaged in developing safety in the UK than they had been previously," she said.
With the public, too, industry must speak up to make its voice heard. Too often we forfeit opportunities to engage with the public out of fear and distrust of the news media.
"There's not a lot of communication externally within this industry to the outside," Dave Scallan, Principal at Spoken Word Communications, said during a panel session in Rome. Each time we refuse to talk to the media is one more chance we've given up to tell our side of the story to the public. "The industry has to go out and tell its story… Until that's done, it's going to be other people that define the industry," Mr Scallan commented.
Look at hydraulic fracturing as an example. It's a divisive issue where industry still lacks a clear and strong voice in the public domain. There are some good examples of industry communication, but those remain few and far between.
Hydraulic fracturing is also an area where the industry can do more to work with regulators. Collaboration to achieve sensible regulations should be the goal, not blindly fighting any and all forms of regulations, David Payne, Chevron VP Drilling and Completions, said in Rome. "There's an opportunity for us to help build appropriate regulations and be seen as a collaborative industry, not obstructionist," he said.
Perception matters in the fight for public opinion, and this one can't be won simply through technical innovation. It's time for this industry to step up, step out and be heard.
Click here for a video with Dave Scallan on how to better communicate with the news media.