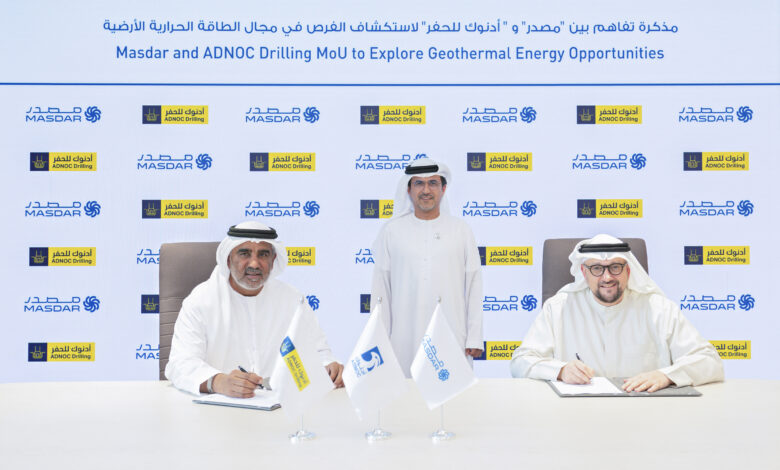 ADNOC Drilling Company has signed a five-year Memorandum of Understanding ('MoU') with Masdar to explore development, investment, operations and projects to advance the energy transition in the UAE and globally. ADNOC Drilling will engage as a drilling technical expert and adviser to support Masdar's deployment of geothermal energy around the world. The companies will jointly evaluate the potential for ADNOC Drilling to provide geothermal drilling services.
"Geothermal energy has enormous global potential, and energy developers are challenged to ensure smart and innovative ways to deliver cost-effective wells," said Abdulrahman Abdulla Al Seari, CEO of ADNOC Drilling. "Our leading integrated drilling services offering can bring advanced, efficient start-to-finish drilling and completion technologies to enable Masdar the potential to generate clean geothermal energy to cool thousands of homes and office buildings."
Masdar, established in the UAE in 2006, entered the geothermal energy sector last month, with a strategic investment in Indonesia's Pertamina Geothermal Energy (PGE), one of the world's largest geothermal players. Masdar sees geothermal energy as potentially playing a significant role in the clean energy transition buts believes there is a need to deploy new drilling and completion technologies to drive cost efficiencies across the entire process.