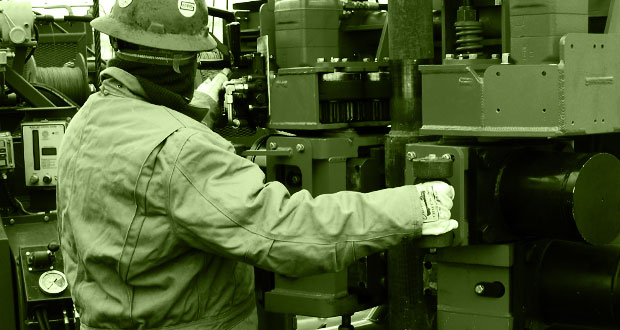 By Linda Hsieh, Editor & Publisher
It's heartening to see a growing recognition in the industry that safety isn't only important because we want to keep our employees out of harm's day – safety also must be a key business priority because it is inextricably tied to a drilling operation's efficiency and overall performance.
Because safety is so critical, industry leaders should sit up and take notice of the latest annual report from the IADC Incident Statistics Program (ISP), released in June. On a worldwide basis, the industry slid backwards last year on three key metrics measured by the ISP:
LTI incidence rate: In 2021, the LTI rate jumped by 30.8% from 2020 levels. Consider that, in 2020, the industry had been able to reduce its LTI rate by 31.6% from 2019 levels.
Recordable incidence rate: In 2021, this rate rose by 20.8%, whereas we had been able to lower this rate by 25% in 2020 compared with 2019 levels.
Fatalities: Seven fatalities were reported in 2021, compared with just four in 2020.
For context, the industry only reported a less than 1% increase in the number of manhours worked in 2021 versus 2020, so the increases in LTIs/recordables/fatalities do seem to be disproportionate. In any case, they should be raising some red flags for both executive leaders and frontline management. (Read our ISP report here.)
As rig activity continues to ramp up into 2023 and beyond, organizations will have to ensure that safety doesn't lose out to short-term time and economic pressures. A strong safety track record not only impacts the company's and the industry's overall reputations, social license to operate and ability to attract next-generation talent, but, as stated earlier, you can't have an efficient and high-performing business without impeccable safety credentials. In fact, contractors know that, without strong safety performance, they may not even be allowed to submit bids for certain jobs.
Safety in the digital oilfield
As organizations step up their efforts around safety and, hopefully, reverse the trend seen in 2021, industry collaboration and knowledge sharing will doubtless play a key role. For example, following four fatalities in recent months – which all occurred during rig moves – members of two IADC committees immediately came together and kicked off an ad-hoc effort for a Rig Moving Safety Stand-down.
Beyond valuable efforts like these, a newer approach to safety has also emerged in the last few years, with drilling contractors increasingly relying on digital technologies to "engineer" hazards out of rigs.
A prime example is AI-enabled monitoring systems that can automatically stop moving drilling equipment if a human is deemed to be too close. Transocean is deploying such a system. Each day, crew members who need to enter restricted-access areas receive a wearable tracking device that continuously updates their location. Alarms embedded in the device will alert the crew member if they move within a certain range of equipment. If that doesn't rectify the situation, the system will halt the equipment before anyone gets hurt. (Read more here.)
Another example is Nabors' PACE-R801 rig, which completely removed personnel from red-zone areas by using automation (Click here to read more). NOV and Schlumberger are also offering innovative systems to automate tubular handling.
While these technologies are different in execution, fundamentally they take a similar approach to improving safety – that is, don't just rely on humans to protect themselves; make the rig an inherently safer place. This may not be a new concept, but it is definitely positive to see our industry use cutting-edge AI and robotic technologies to tackle age-old safety challenges. DC
Linda Hsieh can be reached at linda.hsieh@iadc.org.