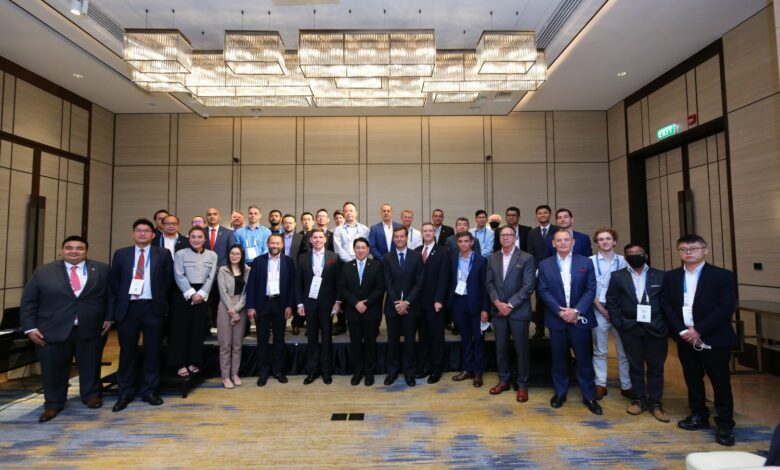 NOV hosts work session for IADC ART Committee to test new bit dull grading system
On 20 July, the IADC Advanced Rig Technology (ART) Committee held a work session testing out the newly upgraded IADC bit dull grading system. The session, hosted by NOV in Navasota, Texas, saw more than 50 SMEs carry out multiple dull grading exercises on various drill bits using the new system. The feedback collected will help the workgroup to finalize the document and add examples of new wear categories.
Click here to watch a video featuring interviews with ART workgroup leaders.
IADC offers document to improve safety during rig move operations
In response to recent fatalities involving rig move operations, IADC's HSE and Rig Moving Committees came together to facilitate a voluntary effort in conducting a safety stand-down across the drilling industry. The goal is to bring awareness to the importance of hazard assessments, fall protection and communication during rig moves.
During rig moves, there are more activities and personnel on location than during drilling operations. To address the increased risks, it is critical for the rig manager and truck pusher to align on the work plan and have open communication.
The rig crews and the trucking companies are strongly encouraged to work together to conduct a safety stand-down to identify potential hazards. The hazards then need to be discussed with the individuals involved in the work.
Use the QR code below to access the stand-down document, which provides specific questions that can be used to plan rig moves and control hazards.
Click here to access the Rig Moving Safety Stand-down document.
IADC Australian student chapter inaugurated into guild
The first IADC Student Chapter in Australia, established last fall at Curtin University, was officially inaugurated into the Bentley (Perth) Curtin Student Guild in July.
As a member of the Student Guild, the chapter was invited to participate in the university's biannual "Guild-O-Day," an event where clubs from different disciplines set out to showcase their respective fields and increase student awareness and participation.
Cameron Kinsella, IADC Curtin University Student Chapter President, said the day was a success: "Many new and existing students flocked to our stall showing both interest and curiosity for the club. Meaningful conversations were had surrounding the difference between oil and gas operators, contractors and service providers; the importance of the petroleum industry in the energy transition; and the applicability of drilling-related skills in adjacent roles."