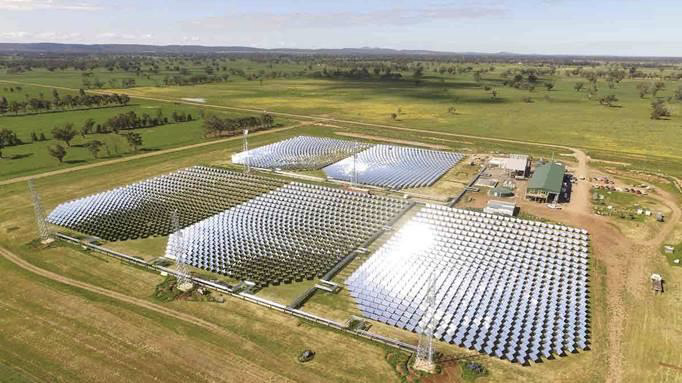 Nabors Energy Transition Corp (NETC), an affiliate of Nabors Industries, has entered a business combination agreement with Vast, a solar power company. The transaction is expected to be completed in either Q2 or Q3 2023.
Vast had previously developed a proprietary solar power system that uses a distributed modular tower design and a sodium heat transfer loop to gather energy from the sun, which is then stored in molten salt for later dispatch as either power or heat. The company is developing projects with a potential combined capacity of 230 MW, including a 30-MW grid-connected facility in Port Augusta, Australia, that is expected to become operational in 2025, and a 20-ton/day solar methanol facility that will be partially powered by the 30-MW plant.
"Vast has the potential to deliver low-cost, clean, renewable and dispatchable power and heat, a combination that no other technology has been able to achieve," said Anthony Petrello, President and CEO of NETC and Chairman, President and CEO of Nabors. "With our global footprint, technology and operations expertise, Nabors looks forward to supporting Vast and helping to extend the leadership role Vast has established."
Vast intends to use the proceeds from the transaction to fund project development activities in target markets, equity investments in concentrated solar power projects, deployment of manufacturing facilities, and continued investment in research and development.
"While the cost of wind and PV solar have declined significantly, their intermittency remains a key challenge that can only be addressed with storage," said Craig Wood, Chief Executive Officer of Vast. "By providing clean, renewable energy with low-cost, long-duration storage, our system can be incorporated as dispatchable generation in a way that is not possible using PV solar or wind with batteries. We are excited to partner with NETC to accelerate the deployment of our technology globally."