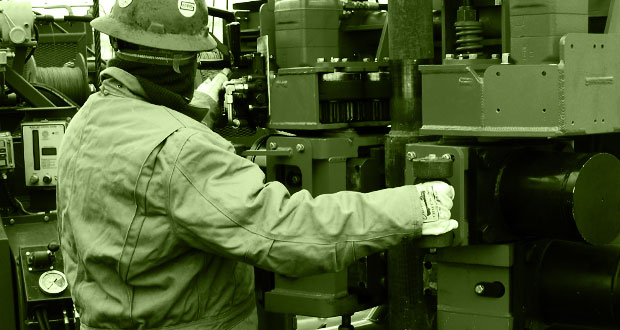 By Linda Hsieh, Editor & Publisher
Recruiters and hiring managers know: It's an employees' market right now. Multiple industries are experiencing widespread skills shortages, and everyone is competing for a shrinking pool of experienced talent.
Just recently I saw an article come across my news feed highlighting the aviation industry's woes trying to fill baggage handling and customer service positions. Recruiting and retention tactics that they're now trying range from providing onsite childcare services to giving out free iPhones and even free cars.
The oil and gas industry is facing big talent gaps, too. This has been evident across conversations I've had with various industry leaders while working on this magazine, as well as in presentations I've seen at industry events over the past six to nine months. Not only are companies encountering difficulties attracting new workers, but they are also having a much harder time, compared with previous cycles, trying to hire people back.
A highly coveted workforce
According to the 2023 Global Energy Talent Index (GETI), the oil and gas sector is "leaking talent in all directions. Its multi-skilled, mobile workforce is increasingly high prized by other industries."
The report is based on surveys conducted in late 2022 with more than 10,000 professionals in five energy sectors, including oil and gas. It found that 80% of oil and gas employees have been tapped for another job in the past year. Staggeringly, 10% of employees said they have been approached 16 or more times to apply for a position outside of their current company.
So, what can our industry do to become more competitive?
Yes, we can still compete on salary. In the surveys, the single factor that oil and gas workers cite as having the most positive impact on their job satisfaction is their remuneration. However, having employee job satisfaction so highly dependent on financial benefits – when there are such big skills shortages in multiple sectors – means that spikes in labor costs are certain to continue. This is unhealthy at a time when organizations are already dealing with serious inflation pressures in their supply chain. There have to be other differentiators.
What can we do?
For one, companies really have to get better at listening to their employees. We already know that the younger generation seeks to work with a sense of purpose. But the surveys still found many oil and gas employees who say their views and values are ignored and do not influence company policies. "Companies must shift from retrospective snapshots of workers, such as job satisfaction surveys, to continual employee engagement," said Janette Marx, CEO of Airswift, the company behind the talent survey.
Secondly, don't scrimp and save on employee training and upskilling. Not only is it a cost-effective way for an organization to boost its capabilities, the report said, but it's also associated with higher talent retention.
Keeping pace with wider ESG trends may be another step companies can take. When oil and gas employees were asked if they believe their job has changed as a result of the energy transition, the largest percentage of respondents (38%) not only said yes but also said they enjoy their job more because of the change.
It's also worth noting that, when asked which other energy sector they're most considering moving to, nearly half (49%) picked renewables.
In conclusion, the report makes it clear that oil and gas employees are a highly attractive bunch to many other technical, high-paying industries. We can try to continue competing on pay, but that may no longer be enough. DC
E-mail Linda Hsieh at linda.hsieh@iadc.org.