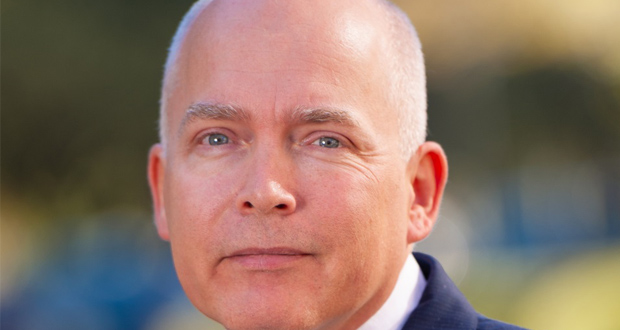 By Stephen Whitfield, Associate Editor
Robert van Kuilenburg is always thinking about the next frontier, building a career that has taken him to multiple companies that prioritize innovative thinking. These days, as Offshore Improvement Manager at Noble, he's thinking not only about the future of rig designs and equipment, but also about the future of the industry itself. He stresses the value of mentorship for young employees, as well as how the industry can help to attract and retain next-generation talent by promoting its digitalization and automation efforts.
"We're seeing a lower influx of people coming into the industry at the same time experienced people are leaving the industry, and we should be doing something about it," he said. "When I was growing up in The Netherlands, everybody thought Shell was a good company to work for. They had many programs for elementary schools covering a variety of subjects in a cool way. We lost that somewhere, and we need to rebuild that positive presence."
Although Mr van Kuilenburg learned about the oil and gas industry from an early age, through an uncle who worked as a superintendent for Shell, he did not have an interest in an oil and gas career at first. He loved the sea, and had developed a love of building things from his grandfathers, an art woodworking teacher and an auto mechanic. In 1990, when he joined the Delft University of Technology, he decided to major in mechanical engineering and minor in naval architecture, a combination that provided a broad range of career options.
"When people go to university, I really think they should try to focus on specializing in something, get really good at it, but also keeping your eyes open for something outside of your field because, sometimes, it can lead you to something interesting. I graduated on the topic of AI in condition monitoring systems, something that was outside of our industry at the time, and I never suspected it would grow into what it is today."
After graduating in 1996, Mr van Kuilenburg joined Innas, a Dutch engineering firm whose clients were often willing to spend money developing interesting ideas. This created an ideal job for young engineers as there were often opportunities to work with some of the latest technologies available at the time, like 3D printing and machine learning systems.
In 2001, Mr van Kuilenburg took another step closer to the oil and gas industry when he joined Huisman Equipment, first as a Concept Engineer, helping to conceptualize equipment designs, and later as a Project Engineer, helping to oversee the manufacturing of the equipment.
Part of his time at the company was spent in China, working with shipyards to execute designs for drilling rigs. He was promoted to VP of Projects in 2012. "To me, working in foreign countries with teams comprising of many nationalities is really a rewarding part of working in our industry. At one time we counted more than 30 nationalities on one of the rigs. Everyone was treated with respect."
While at Huisman, Mr van Kuilenburg came into contact with Hans Deul, then-Director of Research and Development at Noble. Mr Deul offered to bring him into the offshore drilling company in a Senior Mechanical Engineer role where he would develop new vessel concepts, review rig designs and oversee parts of the integration testing for the rigs that Noble was building at the Hyundai Heavy Industries fabrication yard in South Korea. But he didn't just hire Mr van Kuilenburg – he also served as a mentor for him.
"I think it's important for young people to find someone in the company who will be there for you, someone who can guide you through all the details of being in this industry. For the older generation, mentoring younger people is one of the best ways to keep them in this industry," he said.
In 2017, Mr van Kuilenburg was promoted to the position of Mechanical Engineering Manager, where he managed a team of engineers focused on R&D. Examples of projects his team has undertaken over the years include the development of electrically driven BOPs and the design/manufacturing of integrated managed pressure drilling equipment. In his current position as Offshore Improvement Manager, he "brings together all the different aspects of drilling, from mechanical systems to highly automated processes, looking at it from a very practical angle."
Mr van Kuilenburg has also been an active contributor to IADC, primarily through the Advanced Rig Technology (ART) Committee. During his time serving as ART Chairman in 2019-2020, he helped to spearhead IADC's DDR Plus, expanding the daily drilling report's legacy main codes and adding subcodes to improve granularity in rig activity reporting.
More recently, he co-led an ART workgroup to upgrade IADC's long-standing bit dull grading system. Among other things, the project focused on expanding the categories of bit wear within the grading system and developing a guideline to store codes, digital images and other metadata about drill bits that can be used for machine learning tools and real-time data exchange. The new IADC guidelines are anticipated to be launched later this year. DC