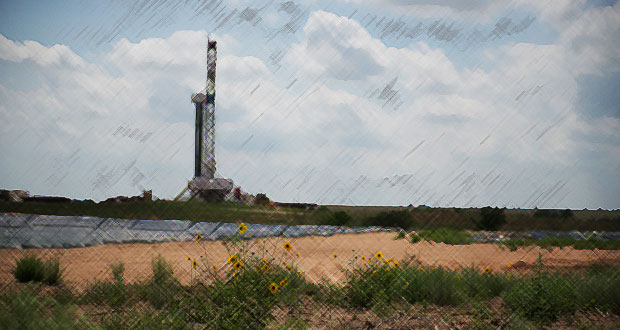 By Jessica Whiteside, Contributor
Drilling companies are facing a shortage of experienced personnel as the ongoing post-pandemic recovery continues, which means many are bringing on less-experienced short-service employees (SSEs). To ensure these SSEs can operate both safely and efficiently, companies are looking to automated and error-tolerant systems, competency assurance programs (CAPs) and mentorship engagement to keep personnel safe while meeting productivity expectations.
"You cannot achieve operational excellence without safety. We have to make sure our people are highly trained, highly skilled and highly competent," said Donovan Randolph, Nabors Industries' Senior QHSE Manager for North America. He spoke during the Great Crew Change 2.0 panel at the 2023 IADC HSE & Training Conference in Houston on 19 April.
Workforce pressures compounded by upturn
The long-simmering "great crew change" was always going to be tricky for the industry, due to the hiring slump in the mid-1980s and '90s that left a whole generational gap in the workforce. A brain drain of STEM professionals leaving for the tech sector over the past couple of decades hasn't help either.
More recently, the personnel shortage has been exacerbated even further by pandemic-related layoffs and resignations, as well as stiff competition from other skilled and unskilled labor markets, including the growing renewables sector.
And then there's the impact of the post-pandemic demand for rigs. Dirk Kolnsberg, VP HSE at Patterson-UTI Drilling Company, pointed to a Baker Hughes statistic showing that the April 2023 US rig count was up by over 200% from the low in 2020.
"Not only do we have this crew change issue, but now also we have this massive upswing in the numbers of rigs, so we also have additional pressures that weren't there back in 2013 or 2014," he said.
With broader factors than retirement now at play in the skills shortage, the transition focus has shifted from knowledge transfer to retention and skill development.
For example, Patterson-UTI has implemented a formal process to verify that new-to-industry employees have the critical information and competencies they need to be successful, Mr Kolnsberg said. "We've seen a significant improvement in our retention because of that."
Engineering variability out through automation
Setting people up for success also includes looking for opportunities from a technology standpoint to engineer some of the hazards out, Mr Randolph said.
"When something happens, it's not always about going back and reviewing and revising the policy," he said. "We need to look at it from a deeper perspective, at how we can actually eliminate something or create a better error-tolerant system for our teammates so when things do happen, no one gets killed."
Mr Kolnsberg said Patterson-UTI is automating a lot of its downhole solutions to take some of the variability out of its operations and to shift some of the routine tasks within a drilling process away from personnel. "We're looking for ways to automate that so we're not relying on the drillers who might only have four or five years of experience in the oilfield."
Enabling mentors
Mentorship is another essential component to help newhires feel engaged and gain the competencies they need to stay safe – but what if their supervisor doesn't have the time or skills to get that coaching component right?
Patterson-UTI reviewed its operational and HSE expectations in 2022 to see how processes and responsibilities for its jobsite managers had changed since 2014 to keep pace with internal and external requirements. The analysis found that the documented responsibilities for the role had ballooned from 359 to more than 1,200. The requirements broke down roughly by thirds into administration, engagement (such as coaching and verifying the work of others), and action (when the manager would personally go out and perform jobs), Mr Kolnsberg said.
"One of the questions that we asked is, where should they be spending their time? Are we asking them to do the right things? Are we providing them opportunities to spend more time on engagement? How can we minimize the amount of administration they have to do?"
Part of the answer is to take a risk-based, time-management approach to optimizing processes and to employ digitalization strategies to eliminate a lot of the administrative tasks so supervisors have more time to supervise and foster jobsite engagement. "Improved engagement will lead to better retention, better performance, better safety," Mr Kolnsberg said.
Mr Randolph noted it is also important to ensure that leaders receive training and resources to be effective mentors. Someone may be deemed a mentor simply by virtue of their time in service or high performance. But is someone a good rig manager simply because he or she is a good driller? If you expect mentors to operate at a high level, you have to give them tools to help them learn how to manage and communicate, he said. "We expect him to execute everything, but have we actually invested into him?"
Among the behavior-based safety tools Nabors uses to help improve HSE in a market with a high percentage of SSEs is the Safety Observation Conversation (SOC) system, which digitally tracks safety observations submitted by crew members. When an incident happens, one of the first things Mr Randolph said he checks is the level of SOC participation on that rig. If participation among the rig's managers are low, he said, that "tells a lot about leaders."
Audit of CAP best practices
Leadership skills should be included in a company's CAP, said Jorge Leuro, Talent Management Executive at Workforce Impact. That was one of several CAP best practices that emerged from a study undertaken by Mr Leuro and David Demski of Competent & Engaged in 2021 and 2022.
The two companies audited the CAPs of 17 drilling companies to identify industry best practices and trends. Some of the general best practices included using CAPs to test knowledge, not just verify that knowledge has been delivered as part of training; ensuring that competencies address incidents; and involving management in an annual review of the CAP.
CAPs were also found to have a strong connection with SSE programs, Mr Leuro said, although a number of the companies audited also apply their CAPs to other employee populations. The audits found that CAPs were frequently used to ensure an employee's competence for promotion decisions, and that companies tended to take a risk-based approach to reassessing an employee with long service in their position to ensure continued competence. A risk-based approach is also a best practice for verifications to ensure that employees have been assessed correctly for competencies with the greatest impact on human errors, Mr Leuro said.
The research found that many companies are using existing corporate processes to manage CAPs, such as management of change, internal audit, verification and data management processes. Looking at the technology that companies rely on to handle employee competencies, the study found that 41% use a manual system, 35% use a learning management system and 24% use a competency management system. On average, the companies studied dedicate one assessor per six employees and one verifier per 16 assessors.
CAP participation varied depending on company size, with large companies (more than 1,000 employees) averaging 68% of their workforce participating in competency programs. The figure dropped to 47% for medium companies (less than 1,000 employees) and 37% for small companies (less than 300 employees).
For companies that do not already have a CAP, Mr Leuro noted that IADC provides guidelines on how to build one and offers a Competence Assurance Accreditation program. He further recommended as a best practice that companies make use of IADC's role-specific competencies (KSAs).
"We need to have a very well-designed, implemented and sustained competency assurance program to really have an impact on the safety culture of the organization and on the performance of the employees," he said. DC
Scan me for IADC's guidelines for building a competence assurance program.
Scan me to access IADC's Knowledge, Skill and Ability (KSA) database.