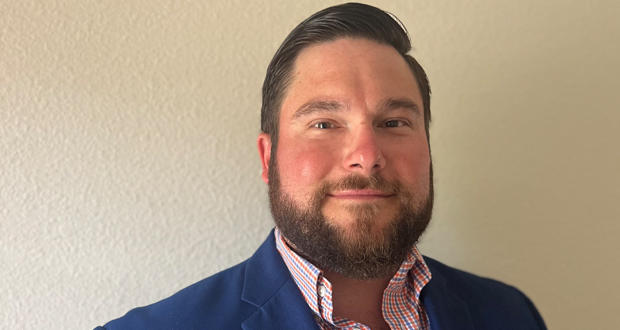 By Stephen Whitfield, Associate Editor
For much of his life, Barrett Zuskind has been driven by a curious nature, a sense of adventure, and a love of oil and gas. As a child, he spent summers on his grandfather's ranch in Caldwell, Texas, hunting, fishing, wrangling cattle and doing odds-and-ends jobs.
However, the one thing he enjoyed the most on the ranch was getting to visit the Desta Drilling land rig. His grandfather – who owned a pipeline company – started taking him up the rig floor when he was just 8 years old. He would get to meet with rig crews and watch in awe as the complex machinery that makes up a drilling rig worked in sync to make a hole in the ground. By the time he reached junior high school, he knew he wanted to learn as much about those rigs as he could.
That curiosity has led Mr Zuskind to a career that's spanned several sectors of oil and gas drilling, from casing and pressure control equipment sales to operations management and now, running an oilfield equipment sourcing and repair company. His jobs have required him to travel to nearly every basin in the US, from the Bakken and the Eagle Ford all the way to Alaska. The willingness to take on new challenges as they come, he said, has been critical in helping him make his way through a changing industry.
"If you want to really thrive, you have to know something that other people don't. You can't just sit there and only do what you're told," Mr Zuskind said. "It's important to see and do as much as possible. If you get a chance to work with equipment you've never worked with before, say yes. Volunteer to work in different areas. You never know what's going to be critical."
While studying petroleum engineering at the University of Oklahoma from 2007-2011, Mr Zuskind spent his summers interning wherever he could. One summer was spent working as a floorhand on an H&P FlexRig in the Eagle Ford, another summer was spent working on MWD equipment for Baker Hughes, and during a third summer he served as a production engineering intern for a small operator in Oklahoma. By the time he entered his senior year of college, he already had several full-time job offers from drillers, operators and service companies.
He ended up deciding to join Unit Drilling as an operations engineer, under the promise that he "would not be stuck in a cubicle." He quickly worked his way up to Gulf Coast Engineering and Sales Manager. Working primarily in East Texas and Louisiana, he served as the point person for rig upgrades and for negotiating daywork contracts with operators. The experience of finding work for Unit's rigs, he said, was a delicate balancing act.
"It's a big numbers game," he recalled. "You have to look at dayrates, when you can plan a rig move if you have to move it, and what region you're looking to work in. Some operators may have windows where they want to drill two or three wells, or they might want a six-month drilling window. You're trying to balance everything so that you can keep all of your rigs running."
After spending three years with Unit, Mr Zuskind built up his experience working for several oilfield service companies and NorAm Drilling, a Permian-area drilling company. This gave him the chance not only to see different rigs working in different areas like the Bakken, Marcellus, Permian, DJ Basin and Alaska, but also to engage directly with drilling engineers and rig crews.
In 2020, motivated both by a nagging feeling that he needed to do more with his career and by the pandemic-induced industry downturn, Mr Zuskind decided to go into business for himself. That year, he founded Z-Tex Services, a consultancy that sources and refurbishes aftermarket rig equipment for drillers and operators, mainly in West Texas.
"At the time, I saw that a lot of companies were good at handling their own one or two pieces of equipment, but I didn't see any companies that were good at everything," he said. "So I formulated this plan to be a one-stop shop for drillers. If you had a leaking cylinder, call Barrett. If your BOP needs a recertification, call Barrett. If you need a mud pump overhauled, call Barrett. It took some time, but we've grown a customer base that now really understands and enjoys the concept."
Mr Zuskind first got involved with IADC in 2011 while he was at Unit Drilling, simply as a means to network with other people in the industry. More recently, he's stepped up his involvement, particularly through the newly reinvigorated IADC Permian Chapter, serving as Events Chair in 2022 and as Vice Chairman this year.
The chapter has been focusing on building member engagement by providing sponsored networking opportunities, like hosting its first Permian Basin Regional Forum last year, as well as its annual golf tournament. This year, the chapter also created a Rewards and Recognition Committee, which has launched a program to recognize short-service employees (SSEs) working in the Permian who show outstanding dedication to their employer's HSE policies. Winners of the SSE Employee of the Month award then receive a $1,000 check from the chapter. DC