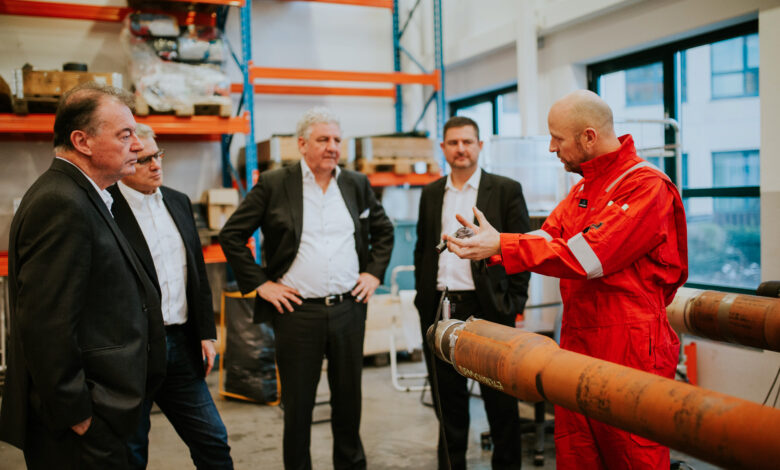 Reelwell announced the signing of a frame agreement with Equinor to provide DualLink Powered and Wired drill pipe, ahead of installing and operating the system at the Oseberg field.
The agreement follows close collaboration in Norway through joint industry projects (JIP) and technology demonstrations between the two companies and other key partners. Equinor also recently funded development of the DualLink system specifically for the Norwegian market. The new frame agreement is for an initial five years, with an optional extension. Estimated initial value of this work scope is around NOK 100 million.
The DualLink patented technology converts standard drill pipe into a wired network that provides high-speed digital telemetry and electrical power along the drill string. The visibility offered by DualLink telemetry delivers more efficient drilling, better well placement and further drilling automation efforts. Efficiency gains achieved by using wired drill pipe in combination with automation results in reduced well constructions costs and environmental emissions per well.
Electrical power from surface to downhole eliminates downhole power sources, reducing the cost and complexity of downhole tools and accelerates remote operations. Connecting downhole to electrical power from surface enables next generation downhole applications in drilling, completion and P&A operations.
"We are very pleased to have signed the frame agreement and continue our close relationship with Equinor for the initial use of DualLink on Oseberg," commented Ian Silvester, CEO of Reelwell US. "As operators and drillers continue to seek further operational efficiencies and increased production from their assets, we see a growing interest in using powered and wired drill pipe for both drilling and other well construction applications. Equinor is a leader amongst major operators in adopting the technology and we look forward to proving additional value cases and enabling new applications with the Oseberg team."