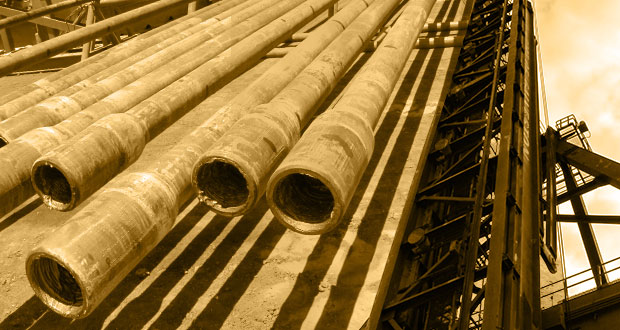 NOIA ESG report highlights emissions reduction case studies by member companies
The US National Ocean Industries Association (NOIA) released a report in January highlighting the work done by its ESG Network and other members to share and develop ESG best practices across the offshore energy industry.
The report features case studies in emissions reduction from 16 member companies, including BP, Halliburton, Noble Corp, NOV, Oil States International, Shell, SLB, Talos Energy, TechnipFMC and others. The Noble case study, for example, discusses how the company is using data to drive emissions reductions. With advanced monitoring equipment on its deepwater rigs, fuel consumption can now be accurately tracked and modeled to derive carbon emissions data. One notable result of the measurement has been a significant optimization of thruster operations.
NOIA's report also discusses the work of the its Carbon Capture and Storage (CCS) Workgroup, including a CCS policy paper published in 2022. The group is also working with the Offshore Operators Committee to support a forward-looking offshore carbon sequestration regulatory regime.
Further, the report outlines NOIA's successful lobbying efforts for key offshore oil and gas, wind and carbon storage provisions in the US Inflation Reduction Act.
NOIA launched its ESG Network in January 2020 as a platform for learning, collaboration and continued improvement in ESG.
Click here to read NOIA's 2023 ESG Network report.
US Labor Department updates OSHA penalties, enforcement guidelines
In January, the US Department of Labor announced changes to Occupational Safety and Health Administration (OSHA) civil penalty amounts based on cost-of-living adjustments for 2023. OSHA's maximum penalties for serious and other-than-serious violations will increase from $14,502 per violation to $15,625 per violation. The maximum penalty for willful or repeated violations will increase from $145,027 per violation to $156,259 per violation.
The Labor Department also issued new enforcement guidance, which the agency says are designed to make its penalties more effective in stopping employers from repeatedly exposing workers to life-threatening hazards or failing to comply with certain workplace safety and health requirements.
OSHA Regional Administrators and Area Office Directors now have the authority to cite certain types of violations as "instance-by-instance citations" for cases where the agency identifies "high-gravity" serious violations of OSHA standards specific to certain conditions where the language of the rule supports a citation for each instance of non-compliance. The previous policy had only applied to egregious willful citations.
Further, OSHA reminded its Regional Administrators and Area Directors of their authority not to group violations together, and instead cite them separately, to more effectively encourage employers to comply with the intent of the OSHA Act.
API urges EPA to adopt modifications to methane rule
API submitted a letter and 160+ pages of comments to the US Environmental Protection Agency (EPA) on 13 February urging the agency to modify its supplemental proposed rules to reduce methane emissions in oil and gas operations. While API supports cost-effective and direct regulation of methane, it emphasized that these efforts should not compromise innovation or production of American energy.
In its comments, API outlined its concerns with several aspects of the proposed rule, including the applicability date of the final rule, the implementation of the Super-Emitter Response Program, the lack of flexibility for the use of alternative detection technologies and associated gas provisions.
API also provided recommendations that aimed to foster industry innovation and bring about a "final rule that is cost-effective, feasible to implement and achieves continued meaningful reductions in methane emissions."
API noted that voluntary, industry-led initiatives such as the Environmental Partnership "have built on the progress industry has made to reduce emissions and continuously improve environmental performance." Since its founding in 2017, the Partnership has grown to include more than 100 companies representing over 70% of total US onshore oil and natural gas production.
The letter also pointed out that average methane emissions intensity declined by nearly 66% from 2011-2021 across all seven US major producing regions.
Click here to read API's comments to the US EPA.
UH signs MoU with India to establish energy data center
The Directorate General Hydrocarbon (DGH), the technical arm of the Indian Ministry of Petroleum and Natural Gas, has signed a memorandum of understanding (MoU) with the University of Houston to establish a data center. It will house a geoscience data repository with display capability and software to interpret E&P data and knowledge of India's sedimentary basins and fields.
The five-year agreement aims to provide reliable, high-quality data – including seismic, well, reservoir and production data – for research and development, as well as to investors and companies based in the Greater Houston area and the US Gulf Coast to encourage commercial opportunities involving Indian offshore offerings.
"This MoU is essentially an agreement to spur collaboration and combine the strengths of the involved parties for greater good," said Ramanan Krishnamoorti, VP of Energy and Innovation at UH.