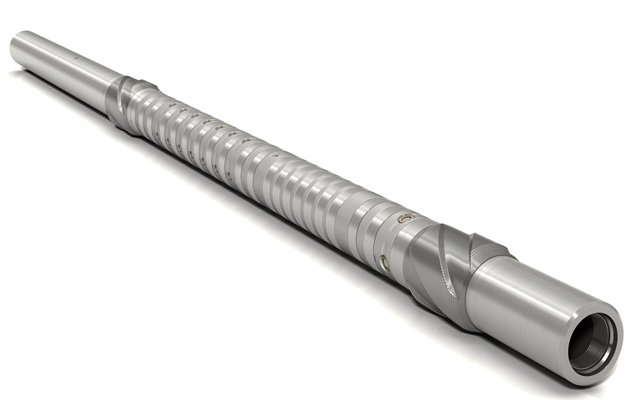 MHWirth names Bruce as Chief Operations Officer
Andrew Bruce has assumed the role of Chief Operations Officer of MHWirth. Mr Bruce has held this role in interim status since joining MHWirth in May 2014. He retains the additional role of SVP for Strategy and Organizational Development and will continue to report to Roy Arne Dyrseth, President and CEO of MHWirth. Mr Bruce holds a BS in Computer Science from Worcester Polytechnic Institute in Massachusetts.
Karve to oversee Cameia Development for Cobalt
Shashank V. Karve has been appointed as Executive Vice President, Cameia Development, for Cobalt International Energy. Mr Karve joined Cobalt in December 2014 and is responsible for the execution of the Angola project to production, ensuring safe, cost-efficient and timely delivery of the Cameia Project in Angola Block 21.
Cubility appoints Knut Haga as Chief Technology Officer
Cubility has appointed Knut Haga as its Chief Technology Officer. Mr Haga will manage the company's technology and R&D strategy, taking responsibility for technological development and project management. Mr Haga will also be a member of Cubility's technology supervisory board and will be responsible for communicating the company's technology vision to key stakeholders.
Newman steps down as Transocean President/CEO
Transocean's Steven Newman and Board of Directors have mutually agreed that he will step down as President and CEO, effective 16 February. Additionally, Mr Newman has elected to resign as a Director of Transocean. Ian Strachan, Chairman of the Board, will serve in the role of CEO interim.
Statoil appoints Eldar Sætre as President/CEO
Statoil's Board of Directors has appointed Eldar Sætre as its new President and CEO. Mr Sætre has been acting as President and CEO since October 2014 and assumes the role with immediate effect. He has 35 years of experience with Statoil and in the oil and gas industry.
In separate news, Statoil has also signed a detailed engineering contract for the Johan Sverdrup development with Aker Solutions. Worth NOK 4.5 billion, the contract includes engineering and procurement management for the riser and processing platform topsides for the Johan Sverdrup field, phase one, in addition to hook-up work and gangways for the entire field.
"At plateau, the production from this field will account for 25% of the combined production on the Norwegian Continental Shelf," Arne Sigve Nylund, Statoil's Executive Vice President for Development and Production Norway, said.
This contract award is conditional on an investment decision for the developmentt and is subject to the approval of the Plan for Development and Operation for the field in Parliament in 2015.
Pacific Drilling announces management reorganization
Pacific Drilling's founding members, Bob MacChesney, SVP Key Accounts, and Michelle Hobbs, VP Human Resources, will retire at the end of March, the company announced.
In addition, several management changes were announced. Paul Reese, CFO, has been named Executive VP and CFO. Reporting to him are finance, treasury, IT, facilities, audit, compliance, IR, communications and tax. COO Cees Van Diemen is now Executive VP and COO, responsible for operations, major projects, operational excellence, subsea support and technical support. Edgar Rincon has been promoted to Senior VP of Corporate Services, responsible for HR, payroll, benefits and supply chain. Tony Seeliger is now SVP of operations, over both the Africa and Americas regions. Michael Acuff will continue in his role as SVP of sales and business development, responsible for rig marketing and corporate planning.
Freudenberg Oil & Gas receives API 16A license
Freudenberg Oil & Gas Technologies has received an API 16A license for the manufacture of Annular Packing Units for its Petroleum Elastomers – Houston manufacturing location. This license gives the company the right to use the API Monogram on Freudenberg's WellProtek Annular Units. All WellProtek Annular Packing Units are factory acceptance tested per API 16A requirements before shipment.
GE, Kuwait Oil to collaborate on R&D, training solutions
GE Oil & Gas has signed a Memorandum of Understanding with Kuwait Oil Company, a subsidiary of Kuwait Petroleum Company, to collaborate in Kuwait on research and development, to develop cost-effective solutions for the oil and gas sector and to provide specialized training programs for engineers to strengthen Kuwaiti skilled talent.
GDI to provide liftboat services to Dolphin Energy
Gulf Drilling International (GDI), a subsidiary of Gulf International Services, has signed a contract with Gulf LiftBoat for the provision of liftboat services for Dolphin Energy. The new liftboat, Al Safliya, is scheduled for delivery in December 2015.
Sioux quality management system becomes ISO certified
Sioux Corp announced its Quality Management System is now certified to ISO 9001:2008 standards. Sioux began implementing changes to meet ISO standards in early 2014.
Products
Baker Hughes REAL Connect service rejuvenates existing wells
Baker Hughes has released its REAL Connect service, which leverages superior diverter systems, advanced engineering techniques and experienced wellsite personnel to help improve hydrocarbon recovery in hydraulic fracturing applications. The service's diverter systems redirect frac fluid flow to the untreated perforation sets within a stage to increase fracture network complexity and provide more uniform coverage. Once the stimulation treatment is complete and the diverter materials dissolve, ultra-lightweight proppant material remains in the near wellbore for long-lasting production flow paths.
The service helped an operator in De Soto Parish, La., rejuvenate several mature wells from its existing inventory of unconventional wells that were reaching the low end of the production curve. Baker Hughes designed a refracturing program that used the REAL Connect service to temporarily isolate existing fracture networks in order to redirect fluids to untreated zones and stimulate untapped portions of the reservoir.
The service enabled the operator to refracture the lateral section with greater effect, enhancing the fracturing networks and increasing ultimate recovery from the reservoir without drilling new wells.
Based on the average drilling and completion cost of $10.1 million and average restimulation cost of $3.1 million, the operator saved an estimated $7 million per well.
WaterSure system enables fracturing with 100% produced, flowback water
Weatherford recently commercialized the WaterSure fluid system, which enables fracturing with 100% produced or flowback water from the well. The system uses filtered or unfiltered water with minimal to no chemical treatment. Water is oxidized and treated with chloride dioxide to kill well-souring bacteria, help decrease reservoir pressure and help improve the permeability, wetness and porosity of the formation.
The prepped water is combined with a gelling agent and crosslinked to create fluids with excellent porosity. Resulting fluids can maintain high, controlled viscosity levels sufficient to carry proppant during long periods of exposure to high temperatures and bottomhole pressures.
New forging process produces seamless forged landing strings
Traditionally, thick-walled drill pipe has been used as landing string to perform completion and intervention operations in shallow waters. In deeper waters, these landing strings cannot withstand higher hookloads due to slip crushing. Vallourec has developed a new forging process to produce seamless forged landing strings. The technology involves a hot forming process using a four-hammer forging machine on a cylindrical mandrel. It can achieve outstanding dimensional tolerances, shaped tubes and excellent metallurgical properties.
Pason, 3PS introduce Iron Roughneck Torque Tester
Pason and 3PS have introduced the Iron Roughneck Torque Tester, which offers an error rate of less than 1% of full load. It uses temperature-compensated strain gauge technology, and its measuring range can be customized to customer requirements, with units in ft-lb or N-m.
Aquattera's RMS to improve integrity management
Aquaterra Energy is set to transform the integrity management process with the launch of its new Riser Monitoring System (RMS).
The analytic equipment will enhance health and safety, increase asset life extension and deliver cost savings for the industry. The RMS design utilizes a combination of direct riser strain measurement, subsea data logging and riser analysis processing algorithms.
New slim-hole size released for XBAT LWD service
Halliburton's Sperry Drilling business line has introduced a 4 3/4-in. slim-hole size to its XBAT LWD service, which already includes 6 3/4-, 8- and 9 1/2-in. tools. This allows the tool to service wellbores ranging from 5 3/4 in. to 36 in. The XBAT LWD service delivers acoustic measurements in a wide range of formations via sensors and electronics that are much less sensitive to drilling noise and have a wider frequency response.
The result is a greater signal-to-noise ratio that enables better measurements even in noisy drilling environments and poor hole conditions. The tool combines multi-array azimuthal sonic velocity measurements with multi-axis ultrasonic stand-off measurements to improve operators' abilities in determining rock properties.
Sarco Impact Glove gets dual layer of protection
Southern Glove has added a new dual layer of protection to the 2015 model of its Sarco Impact Glove. The glove is designed to minimize hand and finger injuries resulting from impacts to the back of the hand, fingers and thumb. Built-in flex points improve finger flexibility and mobility, and a wing thumb provides added comfort while reducing hand fatigue. It incorporates impact-resistant, closed-cell foam to protect fingers and hands. A Gen 3 Pad sewn into the glove helps negate slippage during heavy use. The Sarco Impact Glove has been in continuous use in the oil and gas industry for five years.