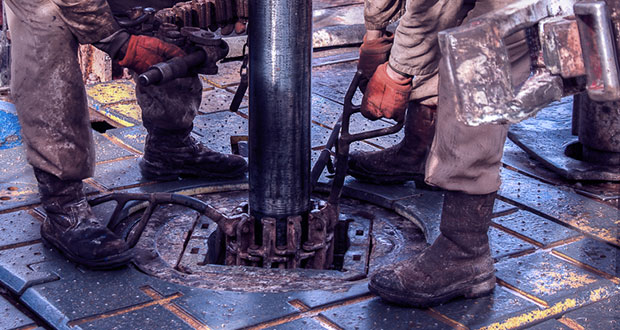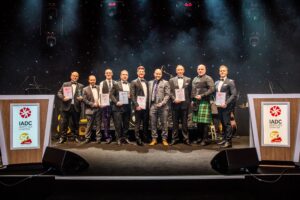 IADC North Sea Chapter recognizes best in safety at 50th annual safety awards
The IADC North Sea Chapter (NSC) celebrated its 50th anniversary on 24 March in Aberdeen at its annual safety awards.
The winners in the jackup category were Valaris (above 1 million manhours) and KCA Deutag (below 1 million manhours). For floating rigs, Diamond Offshore was the winner, and Stena Drilling was the runner-up. KCA Deutag was the winner in the platforms category.
The NSC also gave out Chairman's Awards recognizing best safety performance on individual rigs. Factors considered in this category were: no injuries during the year, whether medical treatment only, restricted work/transfer case or lost-time incident; whether there had been any dropped objects or discharge to the sea; the type of operations and total manhours worked. The awards went to Diamond Offshore's Ocean Patriot for floating rigs, to Valaris' Valaris 120 for jackups, and to Odfjell's Tern Alpha for platforms.
The Chairman's special award was given to Gary Holman, who has been in the oilfield for 40 years and has previously served as NSC Vice Chair.
The IADC NSC was formed in London on 15 May 1973 with the aim of resolving labor and governmental challenges. An inaugural event held by the chapter was attended by more than 300 industry representatives.
"Good people, focused on doing the right thing, supporting each other, tackling significant challenges and laughing in the face of adversity is what makes the North Sea Chapter the special community that it is," said Darren Sutherland, NSC Chairman and VP of Borr Drilling.
IADC model contracts now available online for free
IADC is now offering its model contracts for free from its website. With this change, members have direct access to edit and exchange contracts, omitting the need for workstation licenses and streamlining the process. The following are available: IADC Daywork Contract, International Daywork Land, Master International Offshore Daywork, Master Offshore Turnkey Drilling Contract US, Master Footage, Master Service, Turnkey Contract, and US Offshore Daywork.
For 17th straight year, IADC Accreditation achieves ISO 9001:2015 certification
IADC's Accreditation department recently underwent a rigorous annual audit. The International Organization for Standardization (ISO) performed the audit, which evaluated IADC's implementation of a quality management system for its accreditation and credentialing programs and initiatives. This is IADC's 17th straight year of ISO 9001:2015 certification and the eighth consecutive year with zero audit findings.
ISO 9001:2015 is an international standard dedicated to quality management systems (QMS). Certified organizations must undergo auditing every year to check all procedures, processes and records are in conformance with the 83 ISO requirements.
The audit looked at IADC from the top down, from reviews of top management, quality assurance, organizational resources and product development. IADC is the only accrediting body in the drilling industry to hold this certification and continues to identify areas for service improvement.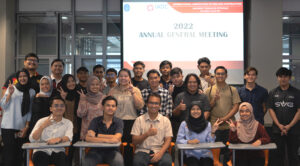 Universiti Teknologi PETRONAS adds IADC student chapter
The IADC Universiti Teknologi PETRONAS Student Chapter, located in Perak, Malaysia, was formed in August 2022 and officially joined the IADC student chapter program in Q1 2023. This is the 15th IADC student chapter globally and the first in Southeast Asia.