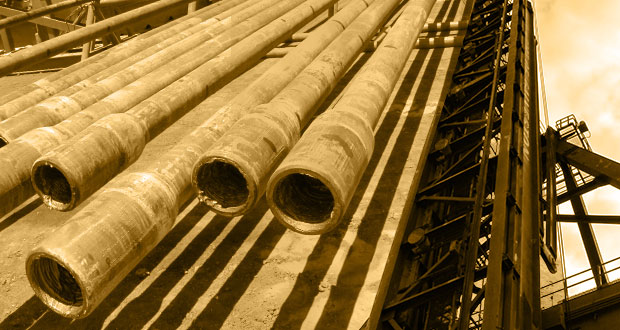 IADC urges US Interior Department to issue new Five-year Offshore Leasing Plan
Lagging efforts by the US Department of the Interior (DOI) to issue its new Five-year Offshore Leasing Plan after the previous plan expired in June 2022 have led to stop-gap actions, such as Gulf of Mexico (GOM) Lease Sale 259 held on 29 March.
The sale was the second of three such lease sales compelled by the Inflation Reduction Act (IRA), which was signed into law in August 2022. Under the IRA, the Biden administration is also obligated to carry out Lease Sale 261 by September 2023.
In response to Lease Sale 259, IADC President Jason McFarland stated: "While this 'stop-gap' action is encouraging as a means of bringing a more favorable level of certainty back to US offshore energy production, considerable work still remains to see that the DOI makes good on its commitment to have a new Offshore Leasing Five-year Plan completed by the end of 2023. Completion of this much anticipated plan will restore a level of confidence necessary for continued US energy production that substantially contributes to a growing global demand."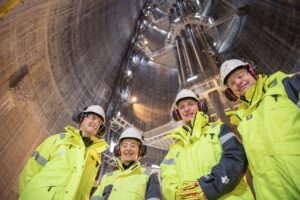 EU Commission, NATO visit Troll platform in North Sea
Norwegian Prime Minister Jonas Gahr Støre (from left), EU Commission President Ursula von der Leyen and NATO Secretary General Jens Stoltenberg visited the Troll A platform in the North Sea on 17 March, hosted by Equinor CEO Anders Opedal. "The visit underlines Norway's importance as a secure and reliable supplier of energy to Europe," Mr Opedal said. Troll is Norway's largest gas field, providing more than 10% of the gas consumed in Europe in 2022. Photo by Ole Jørgen Bratland, Equinor.
BSEE issues findings from 2020 drillship fatality
A lack of training with hydraulic torque wrenches and a lack of understanding of the risks associated with the riser were among the major contributing factors that resulted in a fatality on the Pacific Khamsin drillship, according to a recent report from the US Bureau of Safety and Environmental Enforcement (BSEE). BSEE's investigation report on the 23 August 2020 incident in the Gulf of Mexico also cited a failure to initiate stop work authority as another contributing factor.
The drillship was conducting well operations in Garden Banks Block 1003 when the incident occurred. It resulted in the fatality of a rig floor crew member who was operating a hydraulic torque wrench while attempting to extract bolts from a telescopic joint flange.
Based on its findings, BSEE has issued a safety alert recommending that operators and contractors:
Ensure the job safety analysis captures the limitations of the hydraulic torque wrench when in use;
Verify all employees understand the job safety analysis and have been formally trained on operating the hydraulic torque wrench;
Expand Drill Floor Observer responsibilities to monitor all aspects of jobs occurring on the rig floor; and
Explore options for employing a load indicator or a similar design mechanism onto the hydraulic utility winch package.
Click here to download BSEE's Safety Alert 459.
North Sea Chapter calls for orderly energy transition
On 8 March, the IADC North Sea Chapter (NSC) submitted a letter to parliamentarians across the UK, urging them to ignore the "political point scoring" that has led to premature calls for the abandonment of the UK's oil and gas industry.
The NSC letter acknowledged the need for an energy transition but noted that it requires oil and gas in addition to renewables. "Sadly, political point scoring and vociferous flag waving by some are leading to premature calls for the abandonment of our oil and gas industry. However, it is vital that oil and gas and renewables work together for an orderly transition to take place."
The letter pointed to the record £117 billion the UK spent importing energy in 2022, which was double the total for 2021. Further, renewables are not positioned to make up for the 75% of UK energy currently supplied by oil and gas. There are also more than 200,000 jobs supported by the UK oil and gas industry. "Their loss would have a catastrophic effect on the national economy and livelihoods around the country," the letter stated.
More specific to drilling rigs, the letter pointed to concerns around the departure of rigs that were specifically designed for the North Sea. Those rigs will be vital to the decommissioning of hundreds of wells on the UK Continental Shelf.