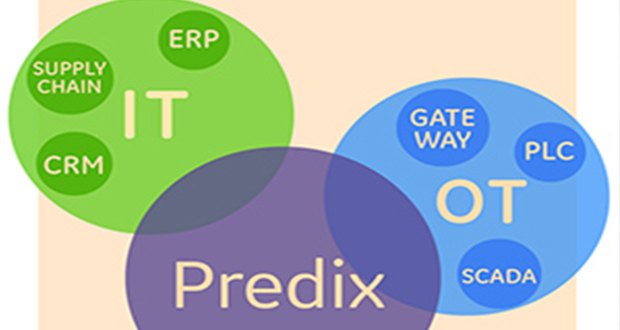 GE and Maersk Drilling announced a partnership today to collaborate on a data analytics pilot project to increase Maersk's drilling vessels' productivity and to possibly reduce maintenance costs by up to 20%.
The two companies have collaborated to deploy SeaStream Insight, GE's new marine asset performance management program, powered by Predix. The pilot project will be carried out on one of Maersk Drilling's XLE rigs and will last for 12 months. Data collected from the rig is currently being processed and analyzed online. The initial infrastructure tests were conducted on the Maersk Voyager drillship.
"Digital capability will be one of the key enablers for Maersk Drilling, and we embrace this industrial transition," said Jesper Hansen, CIO, Maersk Drilling. "We are excited to collaborate with GE who is at the forefront of the digital revolution."
Operational sensor data from critical equipment is connected to a historian, a specialized server that stores the data needed to model the blueprint of the drilling operation. The digital software can then help compare assets to assets and provide access to vessel performance against the ideal state. Big data is also translated into clear dashboards with a holistic view of a vessel, which can help operators with better informed decisions.
Thanks to advanced algorithms and a strong data-processing capability, SeaStream Insight will also be able to predict the future state of critical asset health, therefore spotting inefficiencies or detecting potential failure earlier, up to weeks ahead. Operators are given early warnings to mitigate potential problems in advance, which help reduce unplanned downtime and increase drilling productivity.
In addition to enhanced productivity, SeaStream Insight will also allow operators to maintain equipment in a more efficient manner. It allows transition from prescriptive – or calendar-based – maintenance, to predictive maintenance, and it can help reduce excessive maintenance costs for Maersk Drilling.
"With the fast-paced changes of globally connected economies and shifting regional opportunities, marine operators need to transform themselves to be efficient, predictable and nimble. Drawing critical insights from operational data is a crucial first step," said Tim Schweikert, president and CEO, GE Marine Solutions. "With the present period of prolonged energy price instability, we believe data analytics tools provide the right technology that will help the industry going through current downcycle and maintain sustainable growth for the future."