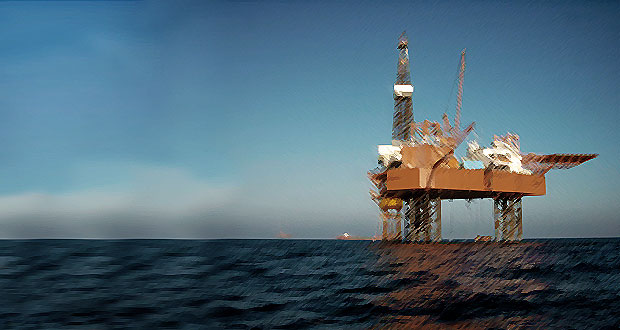 UK's 1st carbon storage licensing round offers 13 areas
The North Sea Transition Authority (NSTA) has launched the UK's first-ever carbon storage licensing round. It's believed the 13 areas available could have the ability to make a significant contribution toward the aim of storing 20-30 million tonnes of CO2 by 2030.
The areas being offered for licensing are off the coast of Aberdeen, Teesside, Liverpool and Lincolnshire in the Southern North Sea, Central North Sea, Northern North Sea, and East Irish Sea. They are made up of a mixture of saline aquifers and depleted oil and gas field storage opportunities.
This licensing round is envisaged to be the first of many as it is estimated that as many as 100 CO2 stores could be required in order to meet the target of net zero by 2050.
Additionally, the NSTA noted that the round was launched in response to unprecedented levels of interest. The areas on offer have positive attributes in terms of geological conditions, proximity to existing infrastructure, and links to industrial clusters that are looking to carbon storage to help meet their decarbonization goals.  
There are currently six carbon storage licences on the UK Continental Shelf, which could meet up to one-fifth of storage needs if they reach their maximum potential of up to 40 million tonnes per annum injection rates by the mid-2030s. While the capacity estimates of the areas offered in this round carry some uncertainty, they offer the potential to make a significant contribution to UK's decarbonization.
Chevron, Pertamina to collaborate on geothermal, other low-carbon projects
Chevron New Ventures and Indonesia's PT Pertamina have announced a partnership to explore potential lower-carbon business opportunities in Indonesia.
Aimed at serving local and potentially regional customers, Chevron and Pertamina plan to consider novel geothermal technologies; carbon offsets through nature-based solutions; carbon capture, utilization and storage (CCUS); as well as lower-carbon hydrogen development, production, storage and transport.
The partnership is part of the two companies' efforts to support the Indonesian government's net-zero emission target by 2060. Pertamina has committed to increasing its renewable energy mix from 9.2% in 2019 to 17.7% by 2030.
Indonesia, as the second-largest country with geothermal installed capacity, has developed geothermal since 1974. Through its subholding Power & NRE, Pertamina currently has a total installed geothermal capacity of 1,877 megawatts (MW) originating from 13 geothermal work areas. Of that 1,877, 672 MW come from work areas that are operated independently and 1,205 are joint operation contracts.
In addition, an ongoing green hydrogen pilot project is being developed in the Ulubelu area, and brines to power is being developed in the Lahendong area. In collaboration with various parties, Pertamina is also implementing CCUS to reduce carbon emissions in the Gundih and Sukowati oil and gas fields.
In the Sumatra region, Pertamina is reviewing the commercialization of CCUS technology.
Energy transition needs to cut demand 1st, not supply
New research from Wood Mackenzie is providing five key lessons that can help businesses manage the energy transition:
The world is still reliant on fossil fuels, and the energy transition needs to be focused on cutting demand first, rather than supply. Fossil fuels still account for roughly 80% of primary energy worldwide. If policy and investment decisions constrain oil and gas supplies, such as discouraging investment in upstream assets or new pipelines, while demand remains robust, that volatility will threaten consumers with periods of high prices.

Resilience and security can be expensive, but the costs are worth paying as insurance against price volatility. For example, electricity systems must deliver power reliably and with low emissions, which can be expensive. In 2021, fossil fuels still accounted for about 60% of electricity generation worldwide.

Innovation in new technologies is crucial for energy security. Promising progress has been made in recent years, but technologies in the design, prototype or demonstration phases need to receive regular government funding to establish commercial viability.

Linkages between energy markets have become stronger. Shocks in one sector or region can be rapidly transmitted to another, increasing the need for resilience. Amid the globalization of gas – with the rise of LNG – customers and policymakers need to do more to provide flexibility in both supply and demand in order to cushion the impact of shocks between sectors and regions. This could include broadening their sources of supply, sometimes under long-term contracts; increasing the availability of storage and import infrastructure; and creating flexibility in the power market through demand response programs.
Globalization creates geopolitical risks for energy security. Consuming countries need to manage those risks through stronger domestic production and greater investments overseas. The pandemic and the war in Ukraine have triggered a general reassessment of the vulnerabilities of international supply chains, as well as the reconfiguration of energy trade flows.
UH research: Produced water could be new source of lithium
Research out of the University of Houston's Cullen College of Engineering indicates there is potential for petroleum-based rock brines to be a new source of lithium. Lithium is seen as a required contributor to the energy transition, to make the lithium-ion batteries needed for electric vehicles, energy storage projects and other energy-efficient devices.
Research done in the Marcellus found highly concentrated lithium in the produced water along with produced natural gas and oil. This "opens new pathways to address the shale plays as a substantial source of lithium, given that they are ubiquitous in the US," said Kyung Jae Lee, an assistant professor of petroleum engineering. She is working with a Pennsylvania-based lithium-processing company that is purchasing the produced water from oil and gas companies operating in the Marcellus and extracting lithium from it.
There is currently a shortage of lithium available in the global marketplace, and its price has fluctuated significantly in recent years.
ABB set to automate, power Northern Lights project
ABB has been contracted to deliver the main electrical, automation and safety systems for Norway's Northern Lights, an industrial carbon capture and storage project to develop an open and flexible infrastructure to store CO2 from industries across Europe.
ABB's automation, electrical and digital solutions will be integrated to enable the remote operation of a new carbon capture terminal. The ABB Ability System 800xA will be deployed to analyze real-time and historical data and instantly show plant metrics and KPIs. This will allow operators to make more accurate and informed decisions.
Purpose-built ships will transport captured and liquefied CO2 from emitters to the Northern Lights Øygarden Terminal in western Norway, which will be remotely operated from Equinor's facilities at the Sture Terminal, located approximately 7 km away.
To enable remote operations, ABB will build a state-of-the-art Extended Operator Workstation at the Northern Lights Terminal, which will work in tandem with the central control room in Sture. The two will communicate seamlessly to support 24/7 remote operations.
ABB technology will also power the entire project, apart from the shore-to-ship solution, implementing the main electrical system via its power process management system and incorporating high- and low-voltage switchboards and transformers.
Transocean had announced in January that the Transocean Enabler was set to drill one carbon injection well and a sidetrack for another carbon injection well for the Northern Lights project.
DNV to help IOGP develop decarbonization guidelines
The International Association of Oil & Gas Producers (IOGP) has selected DNV to support the decarbonization initiatives of IOGP members. DNV will develop metrics, recommended practices, guidelines and methodologies focusing on carbon capture and storage, electrification of oil and gas assets, reducing flaring and venting, increasing energy efficiency, and developing business cases for hydrogen.
VOC capture system used during manufacture of coating technology
Tenaris has integrated its Dopeless technology line with a scrubber abatement system at its Argentina facility. This will help to absorb the volatile organic compounds (VOC) emitted during its production processes. Two fume extraction units located over the painting and drying/curing lines capture emissions and transport them to the treatment system inlet. Water-soluble VOCs are retained by abatement mechanisms involving the exchange of mass between a gas and a liquid. The organic compounds retained in the aqueous phase are then oxidized by injecting ozone generated in-situ, transforming them into CO2 and water.
The integration of the scrubber abatement system generates far lower VOC emissions during the manufacturing process. The Dopeless technology also eliminates the need to apply dope, saving water normally used in cleaning each connection before being lowered into the well.