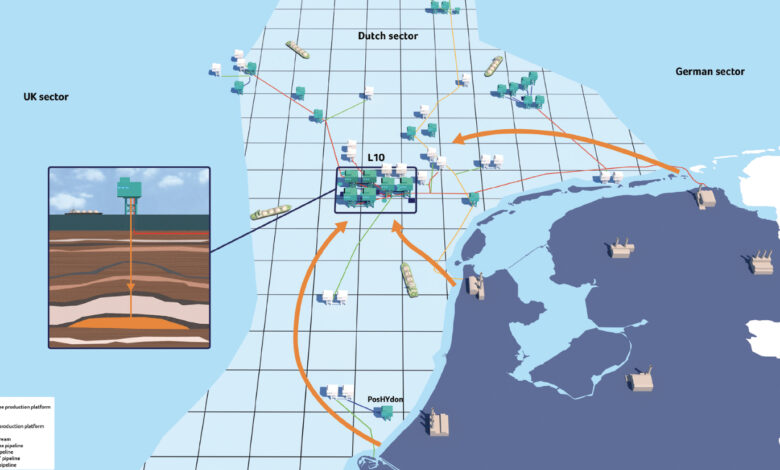 Equinor sets net-zero goal for 2050, emphasizes priority around value creation instead of volume replacement
In November, Equinor announced its goal to become a net-zero energy company by 2050. The ambition includes emissions from production and final consumption of energy.
"Equinor is committed to being a leader in the energy transition. It is a sound business strategy to ensure long-term competitiveness during a period of profound changes in the energy systems as society moves toward net zero," said Anders Opedal, CEO and President of Equinor.
Earlier this year, Equinor announced its plans to achieve carbon neutral global operations by 2030 and to reduce absolute greenhouse gas emissions in Norway to near zero by 2050. At the same time, Equinor outlined a strategy for significant growth within renewables, as well as a new net carbon intensity ambition. Continuing to deliver on the short- and mid-term ambitions will be key to achieving net-zero emissions.
Equinor expects to deliver an average annual oil and gas production growth of around 3% from 2019 to 2026. Through financial discipline and prioritization, the company will continue to develop competitive projects while maintaining recovery rates, unit costs and carbon efficiency. The net-zero ambition will strengthen future competitiveness and value creation on the Norwegian Continental Shelf.
The company also says it is preparing for an expected gradual decline in global demand for oil and gas from around 2030 onwards. Value creation, not volume replacement, is and will guide Equinor's decisions. In the longer term, the company expects to produce less oil and gas than today.
New study targets large-scale CCS in Dutch North Sea
Neptune Energy announced a feasibility study into plans for a large-scale offshore carbon capture and storage (CCS) project in the Dutch North Sea, with the potential to safely store 120-150 million tonnes of CO2.
The study will assess the feasibility of injecting between 5 million and 8 million tonnes of CO2 annually into the depleted gas fields around the Neptune-operated L10-A, L10-B and L10-E areas. If the project is developed, it will be one of the largest CCS facilities in the Dutch North Sea and could meet more than 50% of the CO2 reduction being targeted by the Dutch industrial sector.
The Dutch North Sea has the potential to become a "new energy hub," Neptune believes, given its existing infrastructure that connects offshore with onshore. It will also be home to the world's first offshore green hydrogen pilot, PosHYdon, which will be hosted by Neptune's Q13a platform.
There is growing consensus that CCS will be required at scale to meet the ambitious targets set out by the Paris Agreement, Neptune stated. In all scenarios, CCS is part of the solution to achieve the Netherlands' goal of reducing CO2 emissions by 49% to 55% by 2030.
New flare management program launched in US
The Environmental Partnership, an industry group comprising companies in the US oil and gas industry and representing over 70% of total onshore US oil and natural gas production, recently launched a new performance program focused on reducing flaring in upstream operations.
As part of the Flare Management Program, companies will advance best practices to reduce flare volumes, promote the beneficial use of associated gas, and improve flare reliability and efficiency when flaring does occur.
To gauge progress from year to year, participants have committed to report data to calculate flare intensity, a measurement of flare volumes relative to production. The program will analyze and aggregate this data for its annual report and utilize the insights from the participants' combined actions and reporting to better understand and identify additional opportunities for the industry to further reduce flaring.
ADNOC, Total to partner on CCUS, cutting emissions
ADNOC signed a strategic framework agreement with Total to explore joint research, development and deployment partnership opportunities in the areas of CO2 emission reductions and carbon capture, utilization and storage (CCUS). The scope will include improving energy efficiency and using renewable energy for oil and gas operations.
The agreement builds on ADNOC's sustainability goal to decrease greenhouse gas intensity by 25% by 2030, which is part of the company's 2030 smart growth strategy. Under ADNOC's current CCUS program, it has already established the first commercial-scale CCUS facility in the Middle East, in Al Reyadah. Currently, the facility has the capacity to capture 800,000 tonnes of CO2 annually. ADNOC plans to expand the capacity of this program six-fold by capturing CO2 from its own gas plants, with the aim of reaching 5 million tonnes of CO2 every year by 2030 – the equivalent of the annual carbon capture capacity of over 5 million acres of forest.