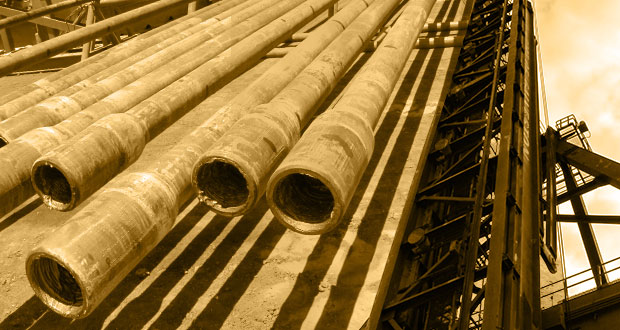 BOEM announces Lease Sale 259 in US Gulf of Mexico will be held on 29 March
The US Bureau of Ocean Energy Management (BOEM) has proposed to hold Lease Sale 259 in the US Gulf of Mexico on 29 March. Under the terms of the US Inflation Reduction Act, BOEM must hold Lease Sale 259 no later than 31 March.
In response to BOEM's announcement, IADC issued a statement urging the Biden Administration to complete its pre-lease obligations in a forthright and responsive manner. "With the Administration having sold over 32% of the Strategic Petroleum Reserve's 714-million-barrel reserves, the nation's emergency crude stockpile is now at its lowest level since 1984. In this context, the urgency for increasing offshore exploration and production in the United States cannot be overstated. Signaling a sincere commitment to stabilizing global energy markets via increased domestic offshore hydrocarbon production would bring much needed certainty to tenuous global energy markets," IADC President Jason McFarland stated.
In January, the BOEM also issued its Final Supplemental Environmental Impact Statement (EIS) for both Lease Sale 259 and Lease Sale 261. The latter sale will need to be held by September 2023 as directed by the Inflation Reduction Act. The EIS identifies baseline conditions and potential impacts of oil and gas E&P.
Click here for more information on GOM Lease Sale 259.
115 bids received in UK's 33rd offshore licensing round
The UK's 33rd offshore oil and gas licensing round attracted 115 bids across 258 blocks and part-blocks from 76 companies, the North Sea Transition Authority (NSTA) announced in January. The round was opened in October as part of efforts to boost the UK's energy security.
To encourage quick production – in as little as 18 months, the NSTA said – four cluster areas that have known hydrocarbons have been prioritized in this licensing round. That compares with an average time of nearly five years between the dates of recent discoveries and first production.
The 33rd round attracted similar interest to the 32nd licensing round in 2019, which received 104 applications from 245 blocks and part-blocks. In 2019 a total of 768 blocks and part-blocks were offered, compared with 931 in this round.
EPA issues new rule on heavy-duty engine emissions
The US Environmental Protection Agency (EPA) adopted a final rule that sets more stringent emissions standards for a wide range of heavy-duty engine operating conditions. The rule also changes key provisions of the existing heavy-duty emission control program, including test procedures, regulatory useful life and emission-related warranty.
The EPA said its aim is to reduce air pollution from heavy-duty engines and vehicles. It estimates the new rule will reduce NOx emissions from heavy-duty vehicles in 2040 by more than 40%. By 2045, a year by which most of the regulated heavy-duty engine fleet will have turned over, it estimates that NOx emissions from heavy-duty engines will be almost 50% lower than they would have been without the new rule.
Scan me to read the EPA's new rule on heavy-duty engine emissions.
API signs MOU to support Ukrainian energy sector
API and the State Enterprise "Ukrainian Scientific Center for Standardization, Certification and Quality Problems" signed a memorandum of understanding (MOU) to promote the adoption of API oil and gas standards and cooperate on a range of activities, such as:
Promoting the adoption and utilization of API standards in Ukraine's oil and natural gas industry;
Facilitating participation on API Standards Committees by Ukrainian subject matter experts;
Driving standards harmonization in Ukraine and facilitating greater standards cooperation in the region;

Encouraging the exchange of information and capacity building between the two organizations; and
Jointly organizing standards, training, certification and safety activities.
API, AMEXHI, IOGP renew collaboration agreement
API, the Asociación Mexicana de Empresas de Hidrocarburos (AMEXHI) and the International Association of Oil & Gas Producers (IOGP) have renewed a memorandum of understanding (MOU) focused on cooperation and enhancing operational performance in North America.
The MOU establishes mechanisms for partnership and coordination, including joint forums; technical workshops on areas such as offshore safety; and the sharing of good practices on environmental performance, sustainability, emergency response and other areas.