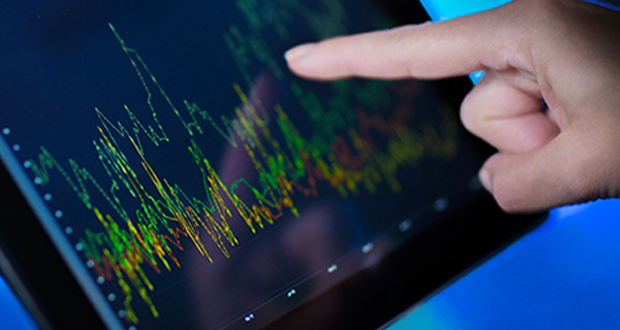 Deepwater production forecast to climb 60% by 2030 despite cost challenges
Global deepwater production will increase 60%, reaching 17 million BOED, by 2030, according to a report from Wood Mackenzie. This means the deepwater sector will expand from 6% of the upstream oil and gas supply today to 8% by the end of the decade.
"Brazil, Guyana and Mozambique are the main growth drivers. Developments are also getting deeper; production from water depths of over 1,500 m will surpass that from 400 to 1,500 m by 2024," said Marcelo de Assis, Director of Upstream Research for Wood Mackenzie.
On the other hand, traditional growth regions, such as the US Gulf of Mexico and Angola, have lacked major new commercial discoveries. "The forecast for mature deepwater basins remains uncertain. We could see production performance begin to peak and then plateau after 2030 without an exploration and investment renaissance," Mr de Assis said.
Cost inflation will continue to be a challenge, with constraints in the global deepwater supply chain leading to increases in lead times and unit costs. The hard-fought efficiency gains made during previous downturns will start to reverse.
The report also points out that deepwater will still remain niche relative to conventional oil and gas. "The future of the deepwater sector remains in their hands of the majors and Brazil's Petrobras for the foreseeable future," Mr de Assis said.
NSTA report: Focus on sidetrack drilling, interventions can boost UK production
Drilling activity in the North Sea remained low in 2021 as the industry continued its recovery from the COVID-19 pandemic, but a focus on sidetrack drilling and maintaining existing wells could help boost production, according to the UK's North Sea Transition Authority (NSTA). The agency is also working to spur more exploration drilling with the launch of the first oil and gas licensing round since 2019 (Click here to read more).
A new NSTA report noted that the UK offshore industry is focusing on faster development, with approximately half of the 66 wells that were spud in 2021 targeting near-infrastructure opportunities. Additionally, 30% of the wells were geological sidetracks, which can be drilled more quickly and at lower cost than new wells.
In the report, the NSTA also urged the industry to undertake more well interventions to reactivate production, noting that intervention work was carried out on just 15% of wells in 2021, down from 17% in 2020. This has led to a decline in the performance of the existing wellstock, with 34% of total active wells on the UK Continental Shelf now shut-in or plugged.
Continued low demand may lead to more semis departing North Sea in 2023
Utilization of North Sea semisubmersibles, as well as award activity during 2022, have shown improvement, but a lackluster demand outlook for 2023, especially in the more mature UK sector, could result in more units leaving the region.
According to Westwood Global Energy Group's RigLogix, the North Sea semi supply shrank by 17 units, or 36%, between January 2015 and November 2022, following a prolonged lack of demand for these units. The Island Innovator and Deepsea Bollsta both left last year for new campaigns in Africa, for example. While this shrinking supply will help to buoy utilization in the near term, it could pose availability issues further down the line if demand picks up, which Westwood predicts may be the case from early 2024. During 2024, Westwood expects to see several new Norwegian developments move ahead because of the tax incentives that were implemented by the government during 2020. Meanwhile, longer-term UK campaigns are likely to start up, consisting of both plugging and abandonment work and development projects.
Number of oil and gas contracts down, but contract value rises to $47.7 billion in Q3 2022
The overall number of contracts in the oil and gas industry declined by 7% in Q3 2022, decreasing from 1,662 in Q2 2022 to 1,542 in Q3 2022, according to a recent report from GlobalData. However, there was an increase in the contract value reported, which rose from $38.8 billion in Q2 to $47.7 billion in Q3.
Keppel Shipyard helped to keep the momentum during Q3 with its two engineering, procurement and construction contracts, said Pritam Kad, Analyst at GlobalData. Combined, those contracts for the P-80, P-82 and P-83 FPSOs are worth $8.76 billion. All three units are destined for Petrobras' Búzios field (see Page 32).
Operation and maintenance represented 53% of the total contracts in Q3, followed by procurement scope with 24%. Contracts with multiple scopes, such as construction, design and engineering, installation and procurement, accounted for 12%.
ADNOC Drilling's two 15-year contracts for eight jackups, worth a combined $3.4 billion, was also notable during Q3, as were ADNOC's agreements for directional drilling and LWD with SLB, Halliburton, Weatherford, Al Ghaith Oilfield Supplies and Services, and Al Mansoori Directional Drilling.