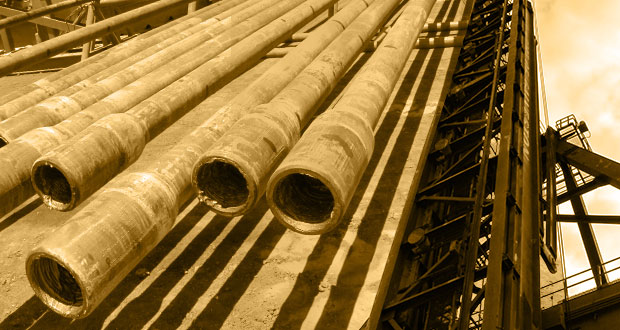 API rolls out new initiative to encourage veterans to enter oil and gas industry
The American Petroleum Institute (API) announced the Energy for Veterans initiative, designed to attract more veterans and transitioning service members into careers in the oil and gas industry. They are encouraged to apply their skills in the industry by obtaining professional credentialing through API's Individual Certification Programs (ICP).
ICP offers 21 certifications that provide applicants with practical knowledge of relevant industry inspection codes and standards. ICP certifications have been approved by the US Department of Veterans Affairs for the Web Enabled Approval Management System, an online database of approved licenses and certifications that allows active military, veterans and eligible spouses and dependents to receive funding when applying with their GI Bill benefits. Anyone who qualifies for the GI Bill can utilize those funds to reimburse test fees for multiple ICP certifications.
Veterans can also take advantage of the Veteran Energy Pipeline tool, which was developed by API and aims to help military-trained applicants and civilian employers understand how military training and experience relate to the top civilian jobs in the oil and gas industry.
US DOE pledges $32 million for methane reduction R&D
The US Department of Energy (DOE) announced it will provide up to $32 million in funding toward the research and development of new technologies to help detect, quantify and reduce methane emissions across oil and natural gas producing regions of the US.
The US has more than 2 million active, abandoned or repurposed wells, as well as its oil and natural gas pipeline network, compressor stations, and other oil and gas infrastructure that emit approximately 8 million tonnes of methane annually. That is equivalent to 200 million tonnes of CO2 and the annual CO2 emissions from 400,000 vehicles, according to the DOE.
Selected projects under the funding agreement will help to advance networks of surface-based methane sensor technologies for more timely monitoring of methane emissions across large areas of oil- and natural gas-producing basins. Surface-based technologies are considered to be more accurate than atmospheric-sensing equipment but cannot quickly assess large areas.
Other projects will include the design of an integrated methane monitoring platform to enable early detection and improve quantification of methane emissions along the entire natural gas supply chain.
Click here to learn more about the US DOE's funding opportunity.
API, NOIA issue statements on Inflation Reduction Act
The American Petroleum Institute (API) and the National Ocean Industries Association (NOIA) each issued statements on the Inflation Reduction Act (IRA) after its passage by the US House of Representatives on 12 August.
In a statement issued on 16 August, API said that while the IRA takes important steps toward new oil and gas leasing and investments in carbon capture and storage, it does not address the country's long-term energy needs. In fact, it discourages needed investment in oil and gas. The statement noted that the tax increases included in the IRA are "the wrong policies at the wrong time."
On 11 August, API had joined nearly 60 other trade groups in sending a letter to US House Speaker Nancy Pelosi and Minority Leader Kevin McCarthy urging them to reconsider "problematic policies" within the legislation that would "undermine the industry's ability to promote energy security for the American consumer."
NOIA's statement acknowledged the IRA wasn't perfect but commended it for putting in place "a framework for continued development of US offshore oil and gas." NOIA said the IRA includes several association priorities that will strengthen the US offshore energy industry, including the reinstatement of Lease Sale 257 and setting new minimum/maximum offshore royalty rates.
Click here to read a joint trade industry letter to US House leaders on the IRA.
Onshore Safety Alliance report incorporates ISP data
The Onshore Safety Alliance (OSA) has begun using data from the IADC Incident Statistics Program (ISP) in its annual report. The OSA is a voluntary industry coalition that aims to reduce serious injuries and fatalities (SIFs) in US onshore E&P. Its report for the 2021 reporting year included data submitted by 20 companies. IADC ISP data was adopted to illustrate drilling contractors' safety performance. (See Page 40 for a full ISP report.)
Data from operators showed there were 11 actual SIF events and 214 potential SIF events. Potential SIFs are seen as key learning opportunities for the industry.
Of the 11 actual SIFs, 55% were attributed to Line of Fire. Fatalities occurred in two events (Energy Isolation and Line of Fire), and life-altering injuries or illnesses occurred in nine events (Line of Fire, Energy Isolation, Safe Mechanical Lifting and Bypassing Safety Controls).
Additionally, 23 well control incidents were reported, including one Level 1A incident, where uncontrolled flow of hydrocarbons or other fluids occurred and resulted in a surface release or hazardous underground flow that lasted longer than 60 minutes.
Scan me to download the Onshore Safety Alliance's annual report.