News
Safety and ESG
Well Control School launches ESG training in combination with well control classes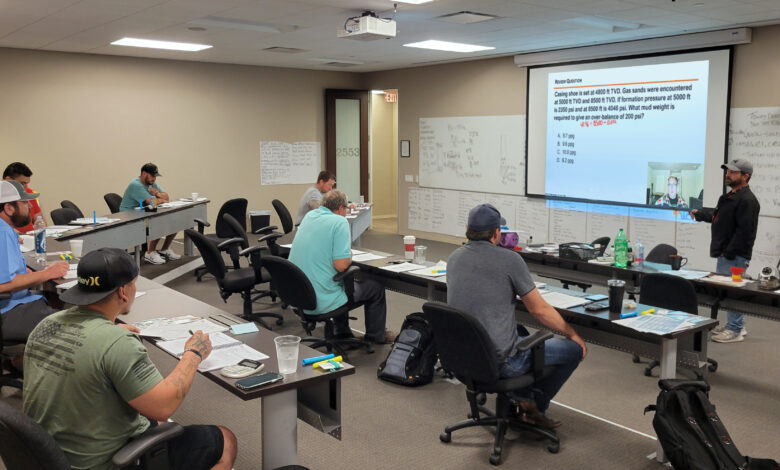 Well Control School (WCS) announced the launch of the ESG OpS Training Program. Deemed ESG compliant by Twin Horse Environmental, the new program is the first of its kind for the well control industry.
"With international market pressure for investors to divest from energy companies that are not prioritizing in ESG increasing, Twin Horse Environmental created a comprehensive training program that will enable our students and companies to earn Certificates in ESG Compliance," said Ryan Hays of WCS. "The ESG OpS program expands training beyond traditional well control topics to ensure students understand ESG through risk management/risk assessment, how it fits into their everyday work, and how to make impactful decisions for their companies."
By making ESG training and awareness part of their well control training classes, WCS is assisting companies that participate in the program to be better equipped to achieve their ESG goals, providing a competitive advantage that can lead to improved financial benefits, stronger ties with stakeholders, and more sustainable long-term operations.
The program is divided into three distinct levels: ESG Awareness (1 hr), ESG Training (4 hrs) and ESG Mastery (8 hrs). The ESG Awareness training will be offered free with every Well Control Supervisor course and upon request; the 4-hr and 8-hr versions are available as stand-alone classes.
"As the authorizing agent for The ESG OpS Training Program, we are proud to have worked with WCS on this important new initiative," said Monica P. Cervantes, Owner of Twin Horse Environmental. "The program will help more oil and gas companies know the best practices for creating a solid risk management plan and how to create a culture that has a greater understanding of ESG."