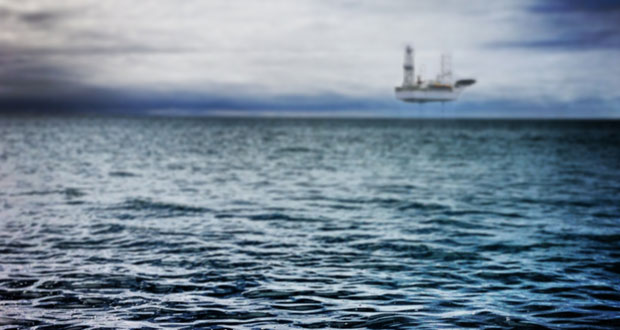 Shell's Pensacola discovery in the UK North Sea has the potential to be "one of the largest natural gas discoveries" in the region in over a decade, according to a co-owner of the license containing the discovery. Deltic Energy, which owns 35% of License P2252 alongside Shell's 65% and ONE-Dyas' 5%, announced a "highly positive outcome" from Well 41/05a-2, the first exploration well at Pensacola.
The well was drilled to a total depth of 1,965 m true vertical depth subsea (TVDSS), and the presence of mobile gas and oil in the primary Zechstein Hauptdolomite carbonate target interval was confirmed via wireline logs. The well encountered the top Hauptdolomite reservoir at 1,745 m TVDSS and confirmed a reservoir thickness of 18.8 m with better-than-expected porosity averaging 16%. As planned, the well penetrated the edge of the Pensacola structure in a down dip location and has proven a substantial hydrocarbon column.
Post acidization, the well flowed gas at peak rates of around 4.75 million standard cu ft/day declining to 1.75 million standard cu ft/day after the 12 hours of the test. These results are in-line with Deltic's pre-test expectations based on the reservoir parameters derived from the well. Being located down dip, the flow rates observed during the well test are not expected to be representative of flow rates of potential future production wells which would likely target the central part of the Pensacola structure and are expected to generate higher rates.
Light oil with a preliminary gravity of 34-36° API was also produced at a rate of approximately 18 bbls/day during the well test. The potential of this oil with respect to the Pensacola opportunity is yet to be determined.
Based on the data collected during drilling and testing, Deltic has updated its volumetric models and now estimates the Pensacola discovery to contain P50 EUR of 302 billion cu ft.
"This discovery is a major milestone in the development of our company as we continue to execute our exploration led strategy and progress our portfolio of high-quality drilling opportunities as we seek to create value for our shareholders," said Graham Swindells, Deltic Energy Chief Executive. "We believe that the Pensacola discovery will open a new Zechstein play in this mature basin and highlights the remaining potential of the North Sea as a source of further discoveries which can provide domestically produced natural gas, supporting UK energy security while we transition toward a Net Zero economy."