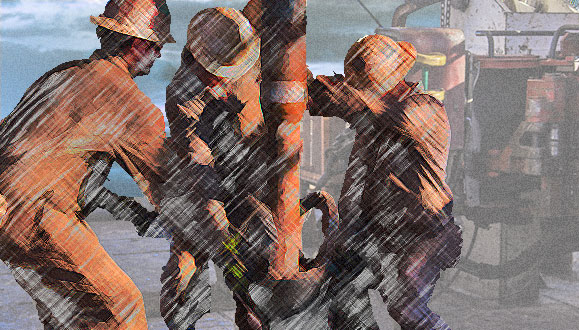 Nabors acquires digital twin developer MindMesh
Nabors announced its acquisition of MindMesh, including the company's downhole simulation and modeling technologies. With this acquisition, Nabors expects to integrate MindMesh's physics-, AI- and machine learning-driven models with Nabors' Smart Suite of drilling automation and digitalization products. Nabors says it expects to rapidly advance its ability to predict drilling dysfunctions in real time. Additionally, MindMesh Co-Founder and Chief Technology Officer Raju Gandikota joined Nabors as a Director in the Controls and Automation group.
Baker Hughes nets greenfield project contract offshore Angola
Baker Hughes has been awarded a major contract to provide subsea equipment and services to Azule Energy for the Agogo oilfield, offshore Angola.
This award represents the first major new greenfield project awarded offshore Angola in more than five years.
The scope of work includes 23 standard subsea trees, 11 Aptara manifolds, SemStar5 fiber optic controls and the related system scope of supply. Baker Hughes will also provide services and aftermarket support for the Agogo integrated west hub subsea production system.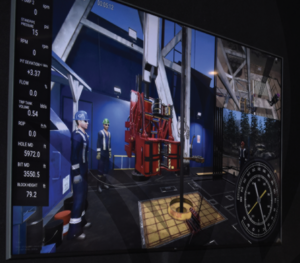 Wild Well, Endeavor partner on well control training simulators
Wild Well Control announced a partnership with Endeavor Technologies to provide drilling simulators for its well control training simulator rooms across the US. The launch will begin in Houston, and Wild Well plans to install the simulators in all US locations by the end of 2023.
The simulators are expected to augment the training environment so students can better enhance their understanding of well control concepts using hands-on scenarios.
Cudd Well Control launches new global headquarters
Cudd Well Control has consolidated its offices and warehousing in one location, at a new 27,000-sq-ft global headquarters in Hockley, Texas, in the Houston area. Advanced well control training will be held onsite.
ABS has appointed Patrick Ryan to the role of Chief Technology Officer. Mr Ryan had served as Senior VP of Global Engineering and Technology at ABS since 2019.
Hopkins promoted to VP of Upstream Policy at API
API promoted Holly Hopkins to VP of Upstream Policy. Ms Hopkins formerly served as API's Director of Upstream Policy and succeeds Cole Ramsey, who is returning to API's Office of General Counsel as Senior Counsel.
GD Energy Products upgrades Texas facility
GD Energy Products completed a large-scale renovation of its plunger manufacturing facility in Aledo, Texas, to expand its manufacturing capabilities and improve workplace conditions while reducing its environmental footprint.
Shell merges Integrated Gas, Upstream businesses
Shell announced it will merge its Upstream and Integrated Gas businesses into an Integrated Gas and Upstream Directorate, led by Upstream Director Zoe Yujnovich. The Strategy, Sustainability and Corporate Relations Directorate will be discontinued. Strategy will be brought together with New Business Development. Strategy and Sustainability will report to CFO Sinead Gorman. Corporate Relations will report to CEO Wael Sawan.
As part of the change, Shell will also reduce its Executive Committee from nine to seven members.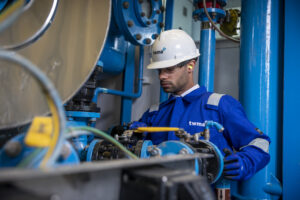 TWMA reaches 4.5 million LTI-free work hours in the Middle East
TWMA, a drilling waste management company, announced it has achieved 4.5 million work hours without a lost-time incident (LTI) across its Middle East operations. The milestone was achieved over the course of 10 years, the company said, and is a result of a focus on identifying and controlling hazards, reducing exposure to health and safety risks, and supporting the general health and well-being of its team members.
Logan Industries achieves API 8C monogram license for hoisting equipment
Logan Industries, a hydraulic repair, manufacturing and rental company, has completed the requirements for API 8C Monogramming for Hoisting Equipment at its manufacturing facility in Hempstead, Texas.
The license currently includes hoisting sheaves at PSL 1 and PSL 2. This product certification enhances Logan's abilities under its Quality Management System API Q1 and ISO 9001: 2015 certifications.
"We understand that this API certification marks a new era of opportunity for Logan Industries, and we have acquired additional assets to ensure control of our internal processes," said Dean Carey, Technical Director at Logan.
DNV to advise Ocyan on hydrogen conversion process for rigs
Ocyan has named DNV as an independent third party in the qualification process of a system injecting hydrogen as an additive in the internal combustion engines of its drilling rigs. The goal is to reduce diesel consumption and greenhouse gas (GHG) emissions from drilling. DNV's technology qualification process will ensure that the technology achieves the expected degree of maturity. The project is supported by Shell Brasil, through the RD&I investment clause of Brazil's National Agency of Petroleum, Natural Gas and Biofuels.
---
PRODUCTS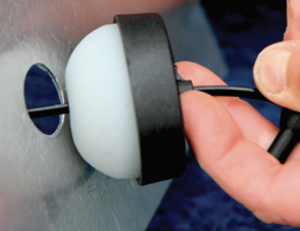 Industrial-grade sealing device ideal for leak stoppage
Denios has introduced the RuptureSeal family of leak-stopping devices, which can be deployed in 20 seconds to form a secure mechanical seal that stops leaks for up to 10 hours. The devices are available in four sizes and are compatible with over 40,000 substances. With full fuel and chemical compatibility, as well as an operating range of -16°F to 122°F, they are ideal for controlling chemical and fuel spills, pipe leaks and breaches.
Baker Hughes solution targets asset management
Baker Hughes launched Cordant, an integrated suite of solutions supporting industrial asset performance management and process optimization. It builds on the company's expertise around rotating equipment, critical sensors, valves, pumps, gears and inspection service. E&Ps' digital assets, tools and insights can converge within Cordant and easily integrate with existing Baker Hughes technologies, as well as technologies from other manufacturers.
Cordant can be deployed as a hardware/software bundle; software as a service; on-premise offerings; or as an outcome-based solution tied to specific performance indicators.
Baker Hughes also announced a strategic investment and collaboration with Corva to bolster rig visualization capabilities. Baker Hughes will become an international reseller of Corva well construction products, as well as being the exclusive international reseller for Corva in certain regions. In addition, Baker Hughes will introduce new applications on the Corva App Store.
Halliburton partnership to provide digital emissions management
Halliburton and Siguler Guff, a private markets investor, have formed Envana Software Partners, which will provide emissions management software-as-a-service (SaaS) solutions to track greenhouse gas emissions. Halliburton created the Envana digital emissions management solution to give companies actionable information to manage their carbon footprint. Additional products are in development to support methane detection and quantification management.
The venture's first offering, Envana Catalyst, is an SaaS system that helps increase transparency of the environmental impact of drilling and completions operations. It was built on Halliburton Landmark's iEnergy hybrid cloud environment.
Envana Catalyst allows customers to choose the methodologies used to estimate emissions from a library of emissions sources tailored to the oil and gas industry. It is available both as a standalone solution and as additional functionality integrated into E&P workflows within the Halliburton DecisionSpace 365 suite of products.