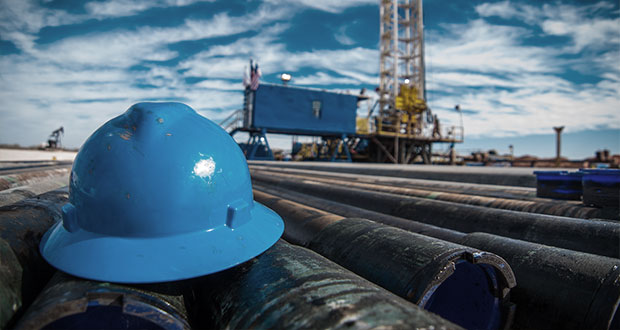 BSEE to launch pilot risk-based inspection program for offshore facilities
The US Bureau of Safety and Environmental Enforcement (BSEE) is launching a pilot risk-based inspection program that will use a systematic approach, relying on both a quantitative model and qualitative performance and risk-related data.
"By focusing on facilities based upon their risk factors, BSEE can more efficiently and effectively manage limited inspection and audit resources," BSEE Director Brian Salerno said. "Risk factors include design, operating and environmental characteristics of the facility, which may correlate to a greater likelihood of experiencing an incident. However, it does not mean that the facility has a bad safety record or is a poor safety performer, only that certain risk factors are present that must be managed."
The program will be conducted in addition to BSEE's current inspections and audits. These include inspections of production facilities, rigs and drilling operations under BSEE's National Inspection Program, as well as safety and environmental management systems (SEMS) audits.
BSEE will use performance and compliance data collected from the annual inspections and SEMS audits, as well as incident investigations and other reportable safety information to help identify offshore production facilities with a higher risk profile. In addition, factors such as the size of the facility and the production of hydrogen sulfide are considered in developing the risk profile.
BSEE will identify five facilities using the model and then conduct focused inspections and reviews of the facilities with an inspection team. Upon completion of each facility inspection and review, the BSEE team will discuss with the operator the areas needing attention or improvement. BSEE will then ask the operator to develop an action plan addressing the areas identified.
BP awards contracts in Azerbaijan to KCA Deutag
KCA Deutag has been awarded two contracts with BP Exploration. The initial contracts have a combined value of approximately $360 million. Factoring in all options, they would come out to $1 billion.
The first contract was awarded to the offshore division to operate and maintain seven platforms operated by BP in the Caspian Sea, pursuant to product-sharing agreements. These are the East, West and Central Azeri, Deepwater Gunashli, West Chirag, Chirag and Shah Deniz installations. The initial term is for three years, with two three-year extension options. The second contract was awarded to RDS, KCA Deutag's engineering and design specialist, for engineering support services on all drilling packages for BP-operated projects in the Caspian Sea from the Azerbaijan, Georgia and the Turkey region. This contract is effective from 1 December 2015 to 30 September 2017, with two extension options of one year each.
BP, CNPC expand cooperation for shale in Sichuan Basin
In an expansion of their ongoing global partnership, BP and China National Petroleum Corp (CNPC) have entered into a framework agreement on strategic cooperation covering potential shale gas exploration and production in the Sichuan Basin and future fuel retailing ventures in China and other international partnerships.
"The success of our Rumaila oilfield project in Iraq has convinced us that there are more opportunities for cooperation between CNPC and BP," said Bob Dudley, BP Group Chief Executive. "This strategic partnership not only strengthens the relationship between the UK and China's largest energy companies, it further cements the relationship between China and the UK as global business partners."
The agreement was signed during Chinese President Xi Jinping's visit to the UK. It is expected to add several billion dollars in future trade to BP's business with China.
Chevron's Moho Bilondo Phase 1b begins production offshore the Congo
Production has started from the deepwater development Moho Bilondo Phase 1b offshore the Republic of the Congo, Chevron announced.
Located approximately 46 miles (75 km) off the coast of Pointe-Noire in water depths ranging from 2,400 to 4,000 ft (750 to 1,200 m), Moho Bilondo Phase 1b is part of the Moho Nord joint development project, the largest-ever oil and gas project undertaken in the Congo. The Moho Bilondo Phase 1b project includes 11 wells tied back to an existing floating production unit and is expected to produce a total of 40,000 bbl/day of oil.
The Phase 1b development targeted reserves in the southern portion of the Moho Bilondo permit area. The Moho Nord subsea development, which will be the second phase of the Moho Nord joint development project, is in the northern part of the area.
The Moho Nord development project involves a tension-leg platform, a floating production unit with a processing capacity of 100,000 bbl/day of oil, and a 50-mile (80-km) pipeline to the onshore Djeno Terminal.