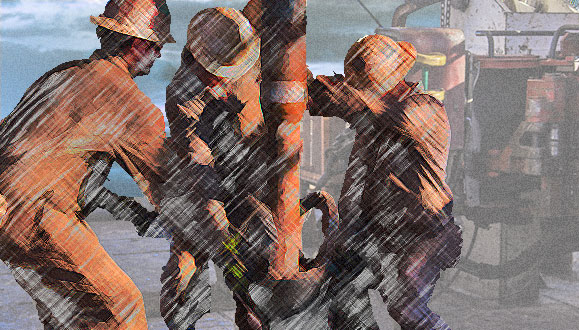 Mohamed Hegazi appointed new CEO of ARO Drilling
Valaris announced that ARO Drilling, its 50/50 joint venture with Saudi Aramco, has named Mohamed Hegazi as CEO.
Mr Hegazi previously served as CEO of TGT Diagnostics, a provider of wellbore integrity measurement solutions to the oil and gas industry. Prior to being appointed CEO of TGT in 2015, he served as COO and Managing Director at the company from 2012 to 2014.
Before joining TGT, Mr Hegazi held various senior leadership positions at SLB.
Chevron adds to onshore portfolio with PDC Energy acquisition
Chevron entered into an agreement with PDC Energy to acquire all of the outstanding shares of PDC in an all-stock transaction valued at $6.3 billion.
The acquisition provides Chevron with 75,000 net acres in the DJ Basin, adjacent to Chevron's existing operations that add over 1 billion BOE of proved reserves. It will also add 25,000 net acres in the Permian Basin to Chevron's portfolio.
The transaction has been unanimously approved by the Boards of Directors of both companies and is expected to close by the end of 2023.
Expro wins contracts for well services offshore UK and Uganda
Energy services provider Expro secured a new contract with Harbour Energy for a well abandonment campaign as part of the decommissioning project for the Balmoral area, in the UK Continental Shelf. The multi-year contract will utilize Expro's Subsea Well Access technology.
The company also signed a five-year well intervention and integrity contract with TotalEnergies for the multi-well Tilenga project offshore Uganda. Work begins in Q2 2023.
Tenaris to support Neptune drilling activities in Norway
Neptune Energy awarded a contract to Tenaris to provide equipment and services supporting drilling activities on the Norwegian Continental Shelf. The five-year contract covers the manufacture, transport, handling and repair of various casing materials.
Well Control Schools adds immersive simulators to classroom training
Well Control School is integrating high-spec simulation systems from Applied Research International into its classroom training for well control. The simulators, which are powered by high-fidelity mathematical models that accurately simulate real-world scenarios, can also be used on a rig site for continued learning.
API names Meyer to new role as Senior Vice President
The American Petroleum Institute (API) promoted Dustin Meyer to Senior VP of Policy, Economics and Regulatory Affairs. He had previous served as API's VP of Natural Gas Markets. Prior to joining API, he led analytics and consulting services for global LNG and renewable energy markets for Energy Ventures Analysis.
Aquaterra Energy seals subsea riser deal with BP
Aquaterra Energy secured a subsea riser contract with BP for the Cypre subsea well development project offshore Trinidad and Tobago. The system will be operated from a jackup and support gas exploration from seven development wells. Drilling activities are expected to commence later this year, with gas production set to begin in 2025.
Stallion brings 3 divisions together under new name
Stallion Oilfield Services has re-branded as Stallion Infrastructure Services. Further, Stallion Oilfield Services, StallionRents and STAR-COMM are all being merged into a single entity.
Equinor awards SURF, FPSO contracts for Brazil project
Equinor, along with its partners on the BM-C-33 license Repsol Sinopec Brasil and Petrobras, awarded a contract for subsea umbilicals, risers and flowlines (SURF) to TechnipFMC, and a sales and purchase agreement for the delivery of a floating production, storage and offloading (FPSO) unit to MODEC.
ADNOC invests in project for sustainable water supply
ADNOC and TAQA awarded $2.4 billion to a project that will develop a centralized seawater treatment facility and transportation network for operations at the Bab and Bu Hasa fields in Abu Dhabi. This project will replace the current high-salinity deep aquifer water systems at the fields, thereby reducing water injection-related energy consumption by up to 30%. The project will deliver more than 110 million imperial gallons per day of nano-filtered seawater.
InteliWell lands rig services contract with Transocean
InteliWell secured its first rig services contract, from Transocean, to equip and utilize its proprietary InteliWell software on the Transocean Norge. The harsh-environment semisubmersible recently commenced a joint contract with Wintershall and OMV for the drilling of 17 wells on the Norwegian Continental Shelf.
Huisman launches digital portal for equipment owners
Huisman has launched myHuisman, an online portal that offers its clients a parts shop, a knowledge base including a smart ticketing system, and a technical library of Huisman equipment.
Nabors, Corva form alliance to scale digital transformation
Corva and Nabors Industries formed a strategic technology partnership to integrate Corva's App Store and Dev Center with Nabors' SmartROS universal drilling rig controls and automation system.
The companies aim to rapidly scale process and machine automation in the industry by simplifying the execution of automation on any AC rig. Operators can design and deploy custom apps across their rig fleet, regardless of the rig provider.
Smart ROS is now deployed on more than 124 Nabors rigs in the Lower 48, Latin America and the Middle East, as well as 15 non-Nabors rigs.
Corva offers more than 100 apps and dashboards, including Predictive Drilling, a machine learning technology that enhances rotary drilling performance. It has already been used to provide data visualizations for 27,000 wells covering 596 million ft.
BiSN reaches milestone with Wel-lok technology
BiSN has achieved a milestone of 400 commercial deployments of its Wel-lok technology, which enables bismuth-based seals for plug and abandonment and well intervention applications. The company reached its previous milestone of 300 deployments just 13 months ago. In addition, BiSN has now deployed into 17 countries, the most recent in Mozambique.
---
PRODUCTS
Extreme-Duty valves, seats achieve 800 hrs running life
GD Energy Products (GDEP) recently completed a one-month field trial in the Delaware Basin for its new Extreme-Duty Drilling Valves and Seats, proving they provide a reduction in maintenance levels and in inventory and consumption rates, in drilling pump applications. In the Eagle Ford, they even achieved 800 hrs running life. The valves and seats are rated for up to 7,500 psi and are compatible with both oil- and water-based drilling muds. They can withstand up to 350°F.
All-climate hydrocarbon fire protection coating ideal for extreme environments
Jotun launched the Jotachar JF750 XT coating, which aids in passive fire protection for oil and gas assets and was designed to perform in all climates.
The coating went through five years of internal and third-party testing, including exposure to a wide range of external environments. Testing was conducted at Jotun's Svalbard facility, the industry's only Arctic testing station for coatings, as well other locations for harsh desert and sub-tropical conditions. The coating is certified to key industry fire and cryogenic spill protection standards, including listing to UL1709 in addition to Lloyds Register and DNV Type Approvals for pool fire, jet fire and cryogenic spill protection.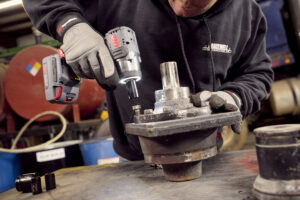 Ingersoll Rand expands cordless tools with IQV20 battery system
Ingersoll Rand expands its IQV20 Battery Series with three new cordless compact impact wrenches. This includes a 1/4-in. compact impact driver that delivers up to 3,400 in-lb of fastening torque; a 3/8-in. impact wrench with a breakaway torque up to 400 ft-lb and a maximum speed of 2,800 RPM; and 1/2-in. impact wrench with a 5.3-in. tip-to-tail length for tight spaces.
The company also introduced the G5351 IQV20 cordless angle grinder with a reduced weight to minimize worker fatigue while working in enclosed spaces.
The wrenches and grinder all work on the same IQV20 battery system.
4D inversion technology enhances fluid tracking
Ikon Science's new Time-Lapse Ji-Fi app offers 4D fluid tracking capabilities for production and injection scenarios. The tool is applicable in most hydrocarbon production and carbon capture, utilization and storage projects. It utilizes cross-plot display options, input filters for data management and a probability density function management system.
The app encompasses the company's Deep QI machine learning technology, which is expanded with a new machine learning property prediction and automated rock physics modeling function algorithm for better workflow efficiency.