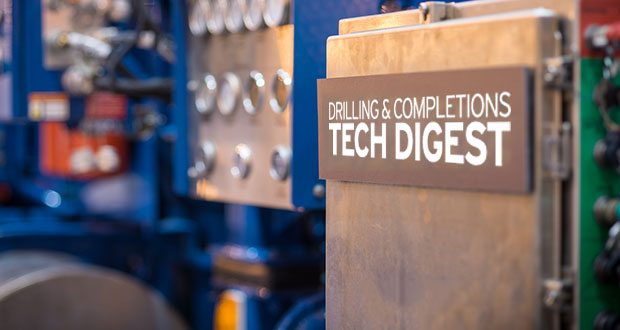 Transocean Encourage drills its first fully automated hole section
The Transocean Encourage recently drilled its first fully automated hole sections while working for Equinor in Norway. Transocean, Equinor and HMH worked together to complete the autonomous operation at the Heidrun field in April.
The goal was to automate routine operations, reducing the potential for human errors and driving efficiency. "Thus, giving the drillers more time to focus on what really matters, like well construction challenges and red zone management," said Francesco Ferri, Operations Manager, Europe & Mediterranean for Transocean.
To enable this operation, the semisubmersible was equipped with several "smart modules" that are designed to:
Establish well protection parameters, which are set either manually by the user (static mode) or detected by the digital twin of the well (dynamic mode);
Optimize torque adjustments to improve the rate of penetration (ROP) and reduce wear and tear on the bottomhole assembly (BHA) and drill bit;
Optimize weight on bit (WOB), achieved in combination with the use of an active heave compensator to minimize the weight variations;
Improve human-machine interface to better visualize the main drilling parameters and easily control the equipment on the rig floor;
Facilitate automatic tripping in and out of hole. This allows a reduction in the number of buttons to be clicked, from 18 with two operators down to just three confirmations from one operator. Tripping speed is optimized automatically to meet the values of surge and swab simulated in real time; and
Provide for automatic drilling connection sequences, including "off-bottom" activities like connections and pipe handling, as well as tagging bottom and auto-drilling.
The hole sections were drilled by designing automatic sequences for tripping and drilling and for making up drilling connections. Automatic controls on torque and WOB optimized the ROP and increased the operating window.
"The focus is not only on performance and consistency but, most importantly, on incident prevention, through automatic protections that allow improved response time to critical conditions, e.g., hookload protection, pack-off protection, flow limitations, etc," Mr Ferri said.
"Such protections are enhanced by real-time simulations of characteristic parameters of the well to automatically adapt the ongoing operations, for example, optimized tripping speed accounting for continuous surge and swab simulations, or automatic mud pump startup sequences."
Finally, he added, the integration of downhole real-time data collection and topside automation allows a "closed-loop" system to move from automatic to autonomous.
Data analytics to enable further fine tuning
On Cat D rigs like the Transocean Encourage, which are specialized for the harsh environments of offshore Norway, work on automatic drilling technologies has been in progress since summer 2017, Mr Ferri said, with the goal of moving portions of the drilling process from automation toward autonomous operations.
In April this year, the Transocean Encourage tested for the first time the use of a new drilling assistance module in combination with the relevant smart modules. The ongoing operation was drilling the 16-in. and 12 1/4-in. hole sections on the F-4 well at the Heidrun field operated by Equinor.
The rig team executed a total of 51 connections with a median slip-to-slip (S2S) time of 3.14 min, all without intervention from the driller. The best S2S time was 2.88 min, while the best weight-to-weight time was 4.16 min.
Even though the Transocean Encourage was the first rig to demonstrate the performance of the smart modules working together, the results from this first deployment were already competitive with results achieved manually, Mr Ferri said. "Further fine-tuning will be implemented through the learnings extrapolated with data analytics," he added.
The Transocean Encourage is on an eight-year contract with Equinor that had been set to expire in December. In March, Equinor extended the rig's contract for nine additional wells.
On other rigs in its fleet, Transocean has been working to deploy an automation solution from InteliWell. The independent joint venture, in which Transocean has partial ownership, offers similar automation functionality, Mr Ferri said, and initial results have been promising.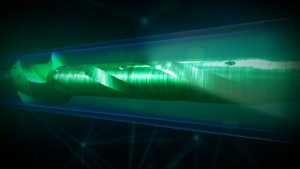 Jetting tool enables higher pump rate for BOP cleaning on Johan Sverdrup, reducing time by half
Odfjell Technology recently trialed a new procedure for BOP cleaning on the Johan Sverdrup platform in Norway, achieving a 50% time reduction during the six-month test period. The new procedure involved increasing the pump rate to allow more water flow into the BOP cavities to aid debris removal.
The annular and variable rams were flushed with two passes at the new recommended flow rates to remove debris, then the BOP stack was flushed at the same rate using the RizeRdillo Advanced Jetting Tool. The flow rates went from 1,500 liters per minute (LPM) to 5,500 LPM while flushing the annular and from 3,000 LPM to 5,500 LPM while flushing the BOP. Results from the test period proved that no damage occurred to the BOP and annular with the recommended pump rates, and between six and 12 hours of time could be saved using this new procedure.
Separately, Odfjell Technology also announced deployment of a rigless plug and abandonment (P&A) unit for a geothermal pilot project in Tromsø, Norway.
The project aimed to progress an underground heat storage concept. The key objective was to create a network of subsurface fractures between a center injector well, along with surrounding production wells. All wells had been pre-drilled down to 300-m depth. Odfjell's rigless P&A unit deployed a hydraulic stimulation assembly, sand jetting and fracturing the formation every 5-7 m from 70- to 270-m depth. After the fractures were established, an injection test confirmed significant flow communication between the injector well and the producers.
With this fracture system in place, Kvitebjørn Varme, the company operating the district heating facility in Tromsø, can use the excessive heat produced from its plant during summer to warm up water, circulating hot water down the injector well into the fracture network and up through the producer wells. Heat is transferred from the hot water to the formation, heating the rock over time. During winter, cold water will be circulated into the fracture system, transferring the stored heat to the cold water. Hot water is produced from the production wells, ready to be distributed directly into the district heating network.
20,000-psi open-water shear, seal valves to support GOM HPHT campaign
Subsea intervention technology specialist Interventek is set to supply a complete set of fully qualified 20,000-psi open-water well intervention shear and seal valves to Trendsetter Engineering later this year. The agreement allows Trendsetter exclusive rights to deploy the 20K, 5 1/8-in., open-water valves for five years.
These 20K Revolution valves are designed as a compact, modular addition for lightweight subsea intervention systems. They will provide the well control function within Trendsetter's new 20K TRIDENT Subsea Intervention System, which will first be deployed on a high-pressure, high-temperature (HPHT) subsea completion and intervention campaign in the Gulf of Mexico.
Subsea intervention in an HPHT environment would normally use hydraulic gate valves or rams as a well control solution, but these are larger, heavier and slower to operate. Interventek's shear and seal mechanism uses separate internal components and rotary actuators to shear through a range of wireline or coil-tubing conveyance systems and seal the wellbore in a single operation. This also allows size and weight reduction of the assembly.
Interventek previously introduced the first 20K-rated in-riser safety valve in 2017, so the open-water variant is a natural progression, the company said.
46th GOM well intervention, 3 riserless zone perforations under C-Innovation's belt
C-Innovation recently completed its 46th well intervention in the Gulf of Mexico, as well as three new riserless zone perforations. The company's well intervention program has performed 31 hydraulic interventions and 15 mechanical interventions since 2017. The mechanical interventions included 85 successful wireline runs, both e-line and slickline. C-Innovation also recently completed its longest mechanical intervention onboard the vessel Island Venture. With 79 days offshore, the operation included 22 e-line and slickline runs, as well as 22,205 barrels of fluid pumped into the well.
NOV bit sets field record in Colombia's Acordionero field
A 12 ¼-in. TK59 bit equipped with ION cutters was run on a downhole motor assembly for a total of 2,446 ft in 2.25 hrs, resulting in an ROP of 1,087.1 ft/hr. Previous PDC bits deployed in the 12 ¼-in. section, which is composed of claystone and sand, had shown broken and chipped damage on PDC cutters and severe erosion on the steel body. The previous record in the field was 983.2 ft/hr.