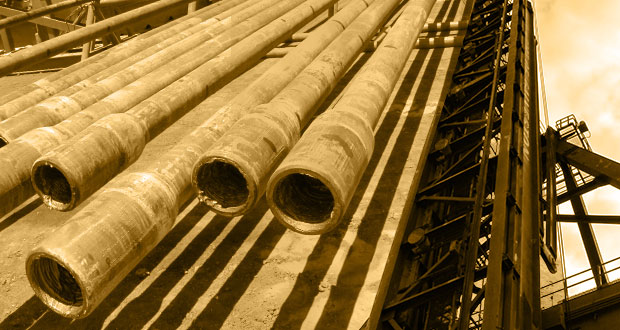 NSTA streamlines submission of supply chain action plans with new online portal
The UK North Sea Transition Authority (NSTA) has launched a digital platform that operators can use to submit and update supply chain action plans (SCAPs) containing important information about their contracting activities.
Operators use SCAPs to demonstrate that they are collaborating openly with suppliers early in the project lifecycle, including through the sharing of project information and details of upcoming tenders.
SCAPs are also useful for the NSTA, helping the group to monitor changes in costs, find gaps in supply chain capability, promote best practices and identify lessons learned.
SCAPs are required for all field development and decommissioning projects on the UK Continental Shelf. Since the NSTA rolled out the process in January 2018, more than 200 have been lodged.
Previously, submitting an SCAP using a paper or electronic form required an estimated eight hours of work by an E&P company employee, with further updates potentially requiring additional time. Using the online portal, SCAPs can now be completed in smaller, more manageable steps as projects move forward.
The NSTA also removed the need to include information that can already be found in field development plans or decommissioning programs. As such, the NSTA said the process should now take about four hours in total.
IADC's VP of Policy discusses advocacy efforts in D.C.
DC interviewed Joe Lillis, IADC's recently named Vice President of Policy, on 18 May at the 2023 Drilling Onshore Conference in Houston.
In the interview, Mr Lillis discusses initial impressions from his first six weeks on the job. He also speaks about key takeaways from his meeting with the Energy Education Foundation, as well as the importance of DRILLERSPAC, IADC's political action committee.
Mr Lillis also talks about planning IADC's next Washington, D.C., fly-in, which will allow members to meet with Congress to discuss critical issues.
Click here to watch DC's interview with IADC's VP of Policy Joe Lillis.
BSEE revises OCS decom rules, signs collaboration agreement on oil spills
In April, the US Bureau of Safety and Environmental Enforcement (BSEE) published a revised rule specifying decommissioning requirements for rights-of-use and easement grant holders and formalizes BSEE's policies regarding performance by predecessors ordered to decommission Outer Continental Shelf (OCS) facilities.
The final rule specifies right-of-use and easement holders accrue decommissioning responsibilities in the same manner as lessees, operating rights holders and right-of-way grant holders. It also establishes time frames for recipients of BSEE decommissioning orders to take organizational measures and submit decommissioning plans in response.
Separately in April, BSEE also signed an agreement with the Alaska Department of Environmental Conservation (ADEC) focused on the agencies' coordination of oil spill planning, preparedness and response offshore Alaska.
The agreement calls for BSEE and ADEC to cooperate in carrying out their respective regulatory responsibilities and to identify opportunities for innovative and effective implementation of oil spill planning, preparedness and response monitoring.
Each agency must exercise its own rulemaking responsibilities independently and in accordance with applicable laws, but the two may coordinate on rulemaking initiatives. In conducting drills, the agencies will follow the objectives of the National Preparedness and Response Exercise Program.
Halliburton, Oil States recognized with NOIA safety awards
Halliburton and Oil States International were recently announced as winners of the 2023 Safety in Seas Awards, held by the US National Ocean Industries Association (NOIA).
Halliburton received the NOIA Safety in Seas Safety Practice Award, recognizing the company's Risk Management and 5 Checks to Go programs. Those are part of Halliburton's "Journey to ZERO" vision of achieving zero safety incidents, zero environmental incidents and zero nonproductive time.
Oil States was recognized with the NOIA Safety in Seas Culture of Safety award for the company's processes to improve safety performance, including executive monitoring, clear communication of vision, and implementation of structured management systems.