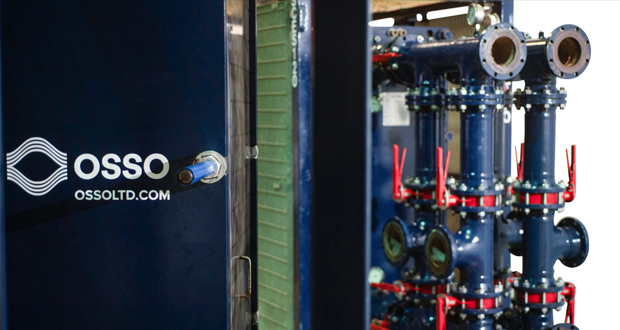 OSSO, a fluid temperature control and separation solutions provider, has been awarded a contract to deploy its high volume mud cooler technology for a project owned by Germany's largest private developer of geothermal systems. Destined for the geothermal exploration campaign located in the west of Germany, the technology will allow the operator to manage the field's high bottom hole temperatures of up to 200°C.
The exploration project located onshore in Graben-Neudorf will consist of an initial two wells with an aim to reach six development wells within the next two years. Once complete the wells will be connected to a power plant onsite. OSSO's technology will allow the developer to extract large volumes of energy in high-temperature terrains whilst ensuring that the rig minimizes costly operational delays due to downtime. Cooling the mud can extend the longevity of the drill bit in high temperature applications, it can also extend the longevity of the rig equipment at surface, minimizing costly rig delays.
The technology is currently being deployed and will be operational for six months. OSSO will also provide a full service package, undertaking all commissioning and onsite oversight, including a proactive maintenance plan.