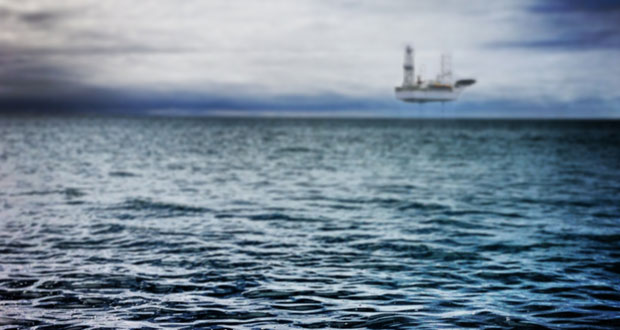 Study touts low carbon intensity of US Gulf of Mexico oil production compared with other parts of the world
A new study indicates that the greenhouse gas intensity of US oil production, particularly in the Gulf of Mexico (GOM), is significantly lower compared with most other regions around the world.
The study, commissioned by the National Ocean Industries Association (NOIA), found that total US oil production has a carbon intensity 23% lower than the international average outside the US and Canada. Further, the US Gulf has a carbon intensity 46% lower than the global average outside of the US and Canada, outperforming nations like Russia, China, Brazil, Iran, Iraq and Nigeria.
Using the largest crude category from the GOM (API Gravity 37.5), instead of similar crudes from outside the US and Canada, could halve the average international carbon intensity, the study stated.
The report includes a sensitivity analysis of global methane emissions, indicating that US production, especially in the GOM, performs much better relative to the global average in terms of emissions intensity even when measured using other methane estimation methodologies.
"The world needs both climate solutions and a growing amount of energy, and we don't have to choose between the two," NOIA President Erik Milito said. "The Gulf of Mexico produces a massive amount of energy with a remarkably small footprint, and its continued success is critical for our energy security, national security and energy affordability. This study validates the importance of the US Gulf of Mexico as a source of energy with demonstrably lower carbon intensity barrels."
Click here to access "GHG Emissions Intensity of Crude Oil and Condensate Production."
ADNOC, Baker Hughes to advance hydrogen technology
ADNOC and Baker Hughes signed an agreement to collaborate on the development and commercialization of technology solutions for green and low-carbon hydrogen, as well as graphene.
The agreement includes exploring the application of three emerging technologies that Baker Hughes has invested in:
Piloting next-generation electrolyzer technology to explore the possibility of installing and operating an electrolyzer at the ADNOC Research and Innovation Center in Abu Dhabi;
Field-testing methane plasma technology to capture carbon in the form of high-quality graphene and hydrogen in ADNOC Gas facilities;
Testing the use of growth stage methane pyrolysis technology to produce low-GHG intensity hydrogen.
Competition launched to reshape global energy
In May, ADNOC launched the Decarbonization Technology Challenge, a global competition to find innovations that will help to reshape the global energy landscape.
Ten finalists will be invited to pitch their innovations to a panel of judges in December. Winners will receive up to $1 million in piloting opportunities with ADNOC, as well as access to state-of-the-art research and innovation facilities in Abu Dhabi.
Below are examples of specialization areas being sought for the competition:
Carbon capture, utilization and storage;
New energies like hydrogen, geothermal and energy storage;
Oil and gas emissions reduction, including emissions detection and monitoring and other technologies for decarbonizing operations;
Digital applications;

Advanced materials for decarbonization, and
Nature-based solutions.
The competition is being delivered in partnership with the Net Zero Technology Center and is supported by AWS, BP and Hub71.
Click here to access the competition website and entry criteria. Deadline is 11 August.
DNV to support EGPC with sustainability program
DNV signed a Memorandum of Understanding with the Egyptian General Petroleum Corp (EGPC) to support the latter in its effort to set science-based targets for net-zero goals. EGPC is setting these targets within the framework of the "Egypt Vision 2030" national plan to reach the country's sustainable development goals, in line with the 1.5°C pathway of the Paris Climate Agreement.
Both parties will identify the economic, social and environmental risks, opportunities and impacts of EGPC's activities for all relevant stakeholders.