2023
IADC, Regulation, and Legislation
May/June
Safety and ESG
2022 ISP report shows another rise in lost-time incidents, fatalities amid drilling market recovery
LTI rate is up by nearly 18% while recordable rate is up by more than 15%; number of fatalities is up to 15, compared with 7 in 2021 and 4 in 2020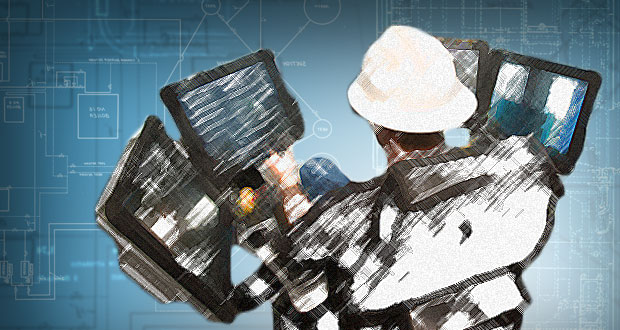 Safety numbers trended in the wrong direction again last year, according to data compiled for 2022 by the IADC Incident Statistics Program (ISP). The global lost-time incidence rate (LTI) last year was 0.20, up from 0.17 in 2021 and 0.13 in 2020. The recordable incidence rate moved similarly, going from 0.46 in 2020 to 0.58 in 2021 to 0.67 in 2022. Unfortunately, the story is unchanged looking at the number of fatalities. In 2022, the industry saw 15 fatalities; that compares with seven in 2021 and four in 2020.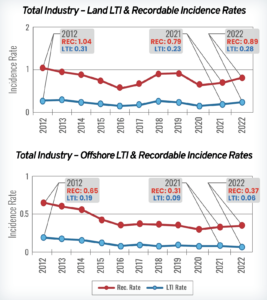 These incidents are happening amid a period of quick activity ramp-up across the industry. In 2022, over 330 million manhours were reported. That is up by 14-15% over the nearly 290 million manhours reported in 2021 and the 287 million manhours reported in 2020.
Looking at onshore operations only, the global LTI rate was 0.28 and the recordable rate was 0.89. For offshore, those rates were 0.06 and 0.37, respectively.
The 2022 report encompasses data submitted by 76 contractors. Data is calculated based on incidents per 200,000 manhours.
Work is now ongoing to update the IADC ISP system, with the aim to provide a more modern system that will give participants more insight and direct access to reports. The new system is expected to be available this fall. DC
Click here to access this article in the Digital Reader, with additional data breakdowns from the 2022 ISP report.