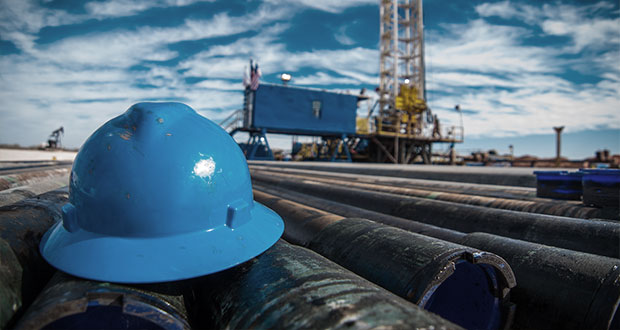 P&A contract could keep Transocean Endurance in Australia through Q4 2025
Transocean announced contract fixtures for two of its harsh-environment semisubmersibles. Together, the fixtures represent approximately $113 million in firm contract backlog.
The Transocean Endurance was awarded a multi-well plug and abandonment (P&A) contract in Australia with an independent operator. The estimated 240-day contract is expected to commence in January 2024 and contribute approximately $91 million in backlog, excluding fees for mobilization. The contract also provides for a series of options, potentially keeping the rig in Australia through Q4 2025.
In Norway, Wintershall exercised a one-well option on the Transocean Norge. The well is expected to commence in May ahead of the existing firm term for 60 days and contribute approximately $22 million in backlog.
In a separate announcement, the Transocean Encourage and Transocean Enabler were awarded contracts from Equinor for work primarily in the Norwegian Sea and the Johan Castberg field, respectively. In the Norwegian Sea, the drilling program calls for nine wells to be drilled on the Tyrihans, Verdande, Andvare and Vigdis fields, all located in the Tampen area in the North Sea. On Johan Castberg, there will be a fixed drilling program of 19 wells and options on eight other wells.
Further, Transocean announced a strategic collaboration agreement was signed with Equinor to drive improvements in technology and innovation related to safety, efficiency and greenhouse gas emissions.
Eni confirms value of Mexican assets with another Sureste Basin discovery in Block 7
Eni announced a new discovery on the Yatzil exploration prospect in Block 7, located in the mid-deep water of the Cuenca Salina in the Sureste Basin, offshore Mexico. According to preliminary estimates, the new finding may contain around 200 million bbl of oil in place.
Yatzil-1 EXP is the second commitment well on Block 7 and the eighth successful well drilled by Eni in the Sureste Basin. The well was drilled by the Valaris DPS5 semisubmersible in a water depth of 284 m and reached a total depth of 2,441 m. Yatzil-1 EXP found in excess of 40 m of net pay sands with good-quality oil in the Upper Miocene sequences with excellent petrophysical properties confirmed by extensive subsurface data collection.
The successful result comes after the Saasken and Sayulita discoveries in Block 10 and confirms the value of Eni's Mexican asset portfolio. Eni is operator of the Block 7 Joint Venture; partners are Capricorn and Citla Energy.
Valaris set to reactivate DS-8 drillship
Valaris recently announced several new rig contracts:
A three-year contract with Petrobras that will see the VALARIS DS-8 drillship be reactivated. The total contract value is approximately $500 million, including a $30 million mobilization fee.
A 100-day contract with a TotalEnergies affiliate for the VALARIS DS-12 drillship, expected to commence in Q2 2023.
A 70-day contract with Beach Energy offshore New Zealand for the VALARIS 107, a heavy-duty jackup. The contract is expected to commence in Q3 2023 and has an approximate total value of $26 million.
West of Shetland exploration well spudded
Kistos announced in late March that the Benriach exploration well, located on block 206/05c West of Shetland in the UK and operated by TotalEnergies, has been spudded by the Transocean Barents semi. The well is expected to complete in Q3 2023. In the Netherlands, the Valaris 123 jackup departed the Q10-A gas field after completing its work program. The results of the campaign were mixed, but future work programs are being considered and could include the drilling of further Zechstein clastics wells in 2024 in combination with development drilling at the Orion oil field. Engineering design work has been completed to enable the installation of two more risers on the platform to enable it to host additional wells.
Pemex's Zama plan under CNH review
Pemex has submitted the Zama Unit Development Plan (UDP) to Mexico's National Commission of Hydrocarbons (CNH) for formal approval. An integrated project team comprised of individuals from all four Zama unit holders – which also include Talos Energy, Wintershall and Harbour Energy – has been established to manage the development and operation of Zama going forward.
The Zama UDP envisages two offshore fixed platforms, 46 dry-tree wells, and oil and gas transportation to new facilities in Terminal Maritima Dos Bocas. Front-end engineering and design is expected to continue while awaiting approval from CNH, which is expected within six months.
Zama was discovered in 2017 and is being developed to produce up to 180,000 bbl of oil equivalent per day, which represents over 10% of Mexico's current oil production.