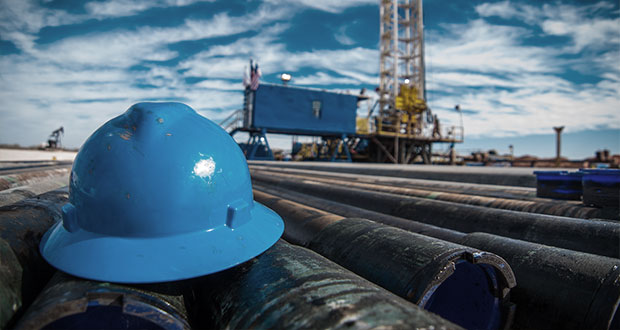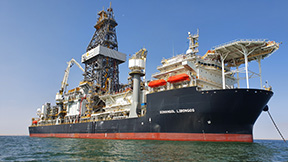 Libongos set to drill 12 more wells offshore Angola
Sonadrill Holding, a 50:50 joint venture between Seadrill and Sonangol, has secured a 12-well extension in Angola for the Libongos drillship at a dayrate of $402,500. Total contract value for the firm portion of the contract is approximately $327 million, inclusive of additional services. The firm term of the contract is approximately 25 months.
There are currently three drillships bareboat-chartered into Sonadrill: a Seadrill-owned unit, the West Gemini, and two Sonangol-owned units, the Quenguela and Libongos. Seadrill manages and operates the units on behalf of Sonadrill.
New contracts add $488 million to Transocean backlog
Transocean announced contract awards or extensions for five rigs. Together, the fixtures represent approximately $488 million of firm backlog.
The Deepwater Invictus drillship, was awarded a new three-well contract with an estimated 100-day duration in the US Gulf of Mexico with an independent operator.
The Transocean Barents semisubmersible was awarded a new one-well contract with an estimated 110-day duration in the UK North Sea with a major operator.
Harbour Energy exercised the third option on its UK North Sea contract with the Paul B. Loyd Jr. semisubmersible, for eight P&A wells, extending the contract to Q3 2024.
In Norway, certain previously disclosed options under the Transocean Norge contract with Wintershall and OMV have been added to the backlog.
TotalEnergies exercised a one-well option on its contract with the Development Driller III semisubmersible, working in Suriname. The incremental well is expected to last 90 days.
Velesto Energy wins integrated jackup drilling contract
Hess E&P Malaysia has awarded Velesto Energy with a contract for the provision of integrated rig, drilling and completion services (i-RDC) for Hess' 2022 to 2024 North Malay Basin Full Field Development Campaign. The contract includes the provision of Velesto's NAGA 5 jackup. Under the i-RDC concept, integration of drilling rig services, equipment and, in some cases, procurement of materials for drilling and completion services are covered under a single contract between the operator and one service company as an i-RDC contractor.
Velesto will partner with Halliburton as its technical partner to drill and complete 14 offshore wells.
Angola Block 15 exploration well a success for ExxonMobil
A new discovery has been announced at the Bavuca South-1 exploration well on Angola Block 15. The well encountered 98 ft (30 m) of high-quality, hydrocarbon-bearing sandstone. It is located approximately 365 km northwest off the coast of Luanda and was drilled in 3,608 ft (1,100 m) of water by the Valaris DS-9 rig.
The well is part of the Angola Block 15 redevelopment project, operated by ExxonMobil. The multi-year drilling program aims to produce approximately 40,000 bbl/day.
Tullow signs PSC for Côte d'Ivoire exploration license
Tullow Oil has signed a production-sharing contract (PSC) for offshore exploration license CI-803 in Côte d'Ivoire. Tullow will operate the licence with 90% equity, with the remaining 10% held by PetroCi.
The license strengthens Tullow's position in the Tano Basin, where significant prospectivity has been identified within the Cretaceous turbidite plays. These are similar to the plays producing in the adjacent TEN and Jubilee fields.
Precision Drilling bolsters positions in Saudi Arabia, Kuwait with new rig deals
Precision Drilling was recently awarded four contracts in Kuwait, each with a five-year term and an optional one-year renewal. The contract awards are for the company's AC Super Triple 3000 HP rigs and will increase its active rig count in Kuwait from three rigs to five by the middle of 2023.
In addition, Precision recently signed its third drilling rig in Saudi Arabia to a five-year contract extension, following two earlier five-year contract signings last year.
With the three contract extensions in Saudi Arabia and the Kuwait contract awards, Precision will have eight rigs under long-term contracts in the Middle East stretching into 2028 and representing approximately $600 million in backlog revenue.