VPD Registration – "Well Construction – Autonomous Directional Drilling"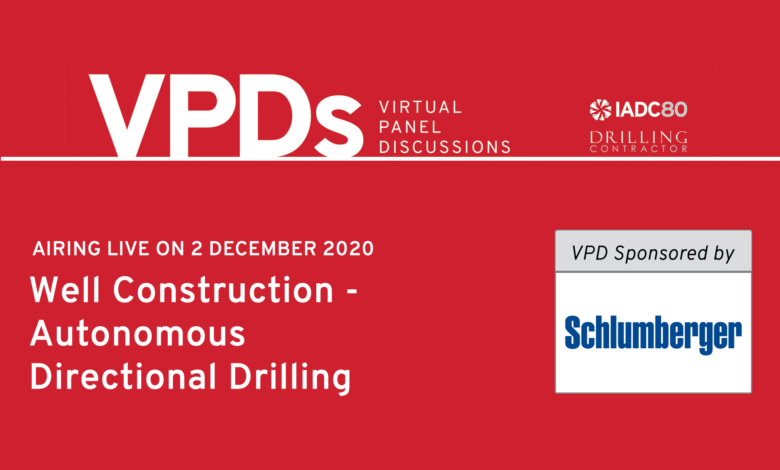 In This Virtual Panel Discussion:
The automation of directional drilling has been advancing steadily in recent years. In the current environment, however, it's clear that steady progress is not enough. The drilling industry needs to make bold moves and strive for disruptive changes that will maximize the efficiency and consistency of the well construction process, regardless of field, rig or well trajectory. An evolution is directional drilling capabilities is now ongoing, encompassing a fully integrated data architecture that harmonizes all tasks associated with directional drilling.
In this VPD, we will look at the four key pillars of this evolution: intelligent planning and execution, and surface and downhole automation. We will also discuss the tangible steps that are being taken to achieve an autonomous self-steering BHA.
Panelists:
---
Raul Suarez has worked for Schlumberger for 18 years in a variety of locations, including Gulf of Mexico, Ecuador, Brazil and Venezuela. He started in the directional drilling business and has occupied positions in operations management, marketing and sales. Currently Mr Suarez is the Product Manager for Drilling Tools, which includes at-bit and rotary steerable systems, mud motors, drilling dynamics, reamers, jars, stabilizers and casing-while-drilling technologies.
Ziad Akkaoui champions autonomous directional drilling. He has worked for Schlumberger for more than 13 years in a variety of locations and positions, starting out in the field as an MLWD engineer and then transitioning to directional drilling and then drilling engineering. He is now part of the marketing and technology organization, working on new digital product development.
Alexandre Jourde has worked with Schlumberger for 22 years. He has occupied different positions in Europe, Africa and Americas. He has been in different roles from managing well construction operations in Mexico, assisting operators in changing their organization and processes to adapt to the introduction of new technologies, managing system integration projects or defining some of the future digital technology portfolio for the company. Mr Jourde is now the digital program manager for well construction.
---
Air Date:
2 December 2020 at 08.00 Houston (GMT-06.00). To receive the link and passcode to view this VPD, each viewer must register individually.
Register
+ Add to Calendar
Please note: Your webinar link and password will be emailed to you before the event.
If you would like to submit questions in advance for the panelists to answer during the session, please click here.