"Congressional Insights on Energy and Climate Policy Preceding the 2020 Election"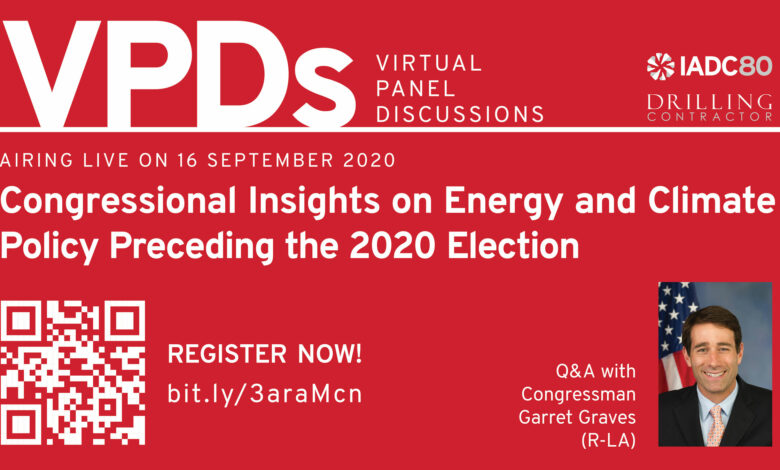 PLEASE NOTE: This VPD was offered only as a live event and is not available for on-demand viewing.
Original Air Date: 16th September 2020
In This Virtual Panel Discussion:
The year 2020 has brought new challenges for the US Congress, and against the backdrop of an election year for the House, Senate and President in November. IADC is pleased to hear from one of the drilling industry's staunchest supporters, Congressman Garret Graves (R-LA). As Ranking Member of the House Select Committee on Climate and a Member of the House Natural Resources Committee, the Congressman has a front-row seat to energy and climate policy currently being developed. He will share his insights from this perspective on Capitol Hill.
On September 16th at 8:30 a.m. CDT, IADC is honored to host Rep. Graves for a frank discussion on US energy policy along with his thoughts on the upcoming elections. After the Congressman's remarks, the session will be opened to questions from attendees. Please register for your chance to hear firsthand from a critical member of Congress for all things energy related.
Welcome & Introduction:
Linda Hsieh, Editor & Publisher, IADC/Drilling Contractor
Session Moderator:
Featured Speaker: