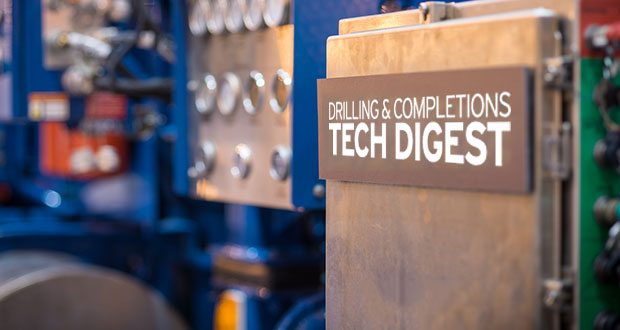 Robotics module offers new path to scale automation
Nabors Industries launched its Canrig Red Zone Robotics (RZR) Rig Floor Module, a modular rig upgrade that automates routine drilling activities in areas like the catwalk, pipe rack, rig floor and derrick.
RZR is electric powered, allowing precision control and digital workflows. It enables completely hands-free pipe handling and eliminates the need for a crew member to be positioned on the floor and in the derrick. The system autonomously performs repetitive tasks on the rig floor, including making drilling connections and tripping in and out of hole. It enables offline stand-building and handles casing in upper, intermediate and production sizes.
All features are enabled through Nabors' proprietary rig operating system, SmartROS, which can be installed on existing rigs and control third-party rig manufacturer's equipment. RZR is modular and may be deployed on most standard rig configurations to optimize drilling operations and achieve consistently best-in-class performance.
Nabors has retrofitted RZR to an existing rig, X29. The upgrade was capital-light, according to the company, and was completed at a fraction of the cost of a newbuild rig. The X29 has already drilled multiple horizontal wells for ExxonMobil in the Permian Basin.
The RZR technology incorporated learnings from Nabors' work with ExxonMobil on the R801 fully automated rig. The rig recently drilled nine wells, with well times approaching Nabors' best West Texas fleet averages.
The R801 was purpose built, however, and the companies are now working on validating the use of modular rig retrofits as a viable path to scale drilling automation. Nabors says it plans to integrate RZR into its high-spec rigs over time and will also offer the system to other drilling contractors.
ADNOC: Record-breaking 50,000-ft well drilled at Upper Zakum Concession
Abu Dhabi National Oil Company (ADNOC) announced it set a world record for the longest oil and gas well at its Upper Zakum Concession.
Stretching 50,000 ft, the well is around 800 ft longer than the previous world record set in 2017. ADNOC Drilling drilled the well from Umm Al Anbar, one of ADNOC Offshore's artificial islands.
ADNOC Offshore designed and led the extended-reach well project in collaboration with its Upper Zakum partners ExxonMobil and INPEX/JODCO. The extended-reach wells will tap into an undeveloped part of the giant Upper Zakum reservoir, with the potential to increase the field's production capacity by 15,000 bbl/day of oil without the need to expand or build any new infrastructure.
Umm Al Anbar is one of Upper Zakum's four artificial islands, serving as a hub for offshore drilling and operations.