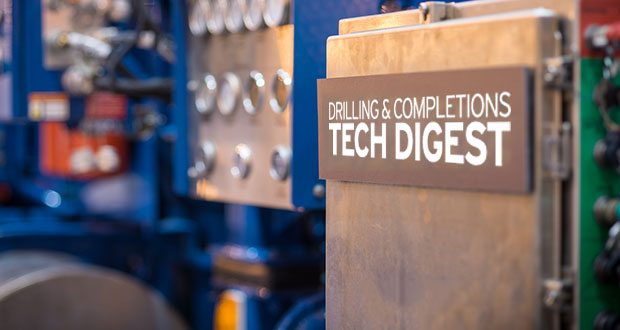 Aker BP goes electric in 2 multilateral wells with upgraded subsea controls and intervention system
Optime Subsea's electric subsea controls and intervention light system (eSCILS) recently completed its first operation for Aker BP at the Alvheim field on the Norwegian Continental Shelf.
The eSCILS was deployed during a completion operation for two production wells at the Alvheim field. The systems were commissioned on Odfjell Drilling's Deepsea Nordkapp semisubmersible. Over three days, successful wet/sea tests with umbilical, ROV mode and other interfaces were performed.
The eSCILS is an upgrade of Optime's original subsea control & intervention light system (SCILS). The new eSCILS has no umbilicals, is powered with battery and communicates wirelessly.
"By going from SCILS to eSCILS, we have taken further steps of enabling digital transformation, simplification, cost reduction and defining the future of subsea operations," said Mads Rødsjø, VP Drilling & Wells Operations in Aker BP.
The system was applied to two dual multilateral wells – Frog M-5 and Frog M-6 – with interface to Aker Solutions' subsea trees, at the Alvheim field. The system was in operation for about three weeks, carrying out two batch completions with a subsea jump between the two wells.
The eSCILS is a closed-loop hydraulic system with a dual-seal test system. Its electric interface uses subsea batteries with a total effect of 42KWh.
OTC announces Spotlight on Technology winners
A total of 15 technologies, including seven from small businesses, were announced as winners of OTC's 2023 Spotlight on New Technology Award.
2023 Spotlight Winners:
Baker Hughes, producer of REACH wireline-retrievable safety valve
Hägglunds, a brand of Bosch Rexroth and producer of Atom, a gearless direct drive
Framo, producer of Framo Submerged Turbine
OSIRenewables, an Oil States enterprise, FTLP Floating Wind Platform
Oil States Active Seat Gate Valve
Saipem, producer of FlatFish
SLB and Equinor, producers of Epi-logue dual-string barrier evaluation
2023 Spotlight Small Business Winners:
CARBO, producer of CARBOTRACE
GOWell, producer of Deformation and Eccentricity Tool
Oliden Technology, producer of TerraFusion Azimuthal Gamma Ray, Annular Pressure and Ultrasonic Imaging LWD Tool
Opla Energy, producer of OplaSmart Software
Opla Energy, producer of PMD, Pressure Management Device
Valvetight EMT, producer of DBB-SAVER for LNG
Well Resolutions Technology, producer of GeoTracker At-bit Propagation Resistivity.
The Spotlight on Technology award is available to OTC exhibitors, and recipients are selected based on product uniqueness, the degree of ingenuity, demonstrated success, commercial viability, and the ability to make a significant impact across the offshore industry. Small business winners have been recognized since 2014.
Wireline services support well evaluations in Croatia
Halliburton recently provided offshore wireline services for Croatia-based INA Group in the Adriatic Sea. The Wireline team completed logging operations on four wells, including 17 combined runs. More than 272 total operating hours were logged.
The operation allowed INA to evaluate well results and make operational decisions in real time. An integrated measurement and analysis workflow was also used to identify substantial production potential and new hydrocarbon zones.
For thin layer characterization, Halliburton provided the Xtended-range water-based mud imager, which helps to determine sandstone layers and net-pay counts. Additionally, the team acquired density and neutron porosity in enhanced vertical resolution to facilitate shaly sand analysis.
3-week demo confirms hydrogen as viable fuel for land drilling operations
Caterpillar announced the results of a hydrogen demonstration project, commissioned by EQT Corp, aiming to evaluate the performance of a land drilling power module fueled by blends of diesel, compressed natural gas (CNG) and hydrogen.
During the bench test and three-week demonstration, two wells were drilled with a fuel consisting of hydrogen blended with CNG. The demonstration was conducted on a Patterson-UTI land drilling rig in Greene County, Penn., and involved utilizing a 1 MW Cat 3512C land drilling module with dynamic gas-blending technology. It confirmed the performance of hydrogen as a viable fuel across a series of steady-state and transient operational test points. The use of hydrogen blended with CNG also enabled emissions reductions.
The project identified areas for future development, including the evaluation of the long-term effects of hydrogen combustion on engine components, acceptable hydrogen limits for broader deployment, hardware and software customization, and the identification of applicable regulatory certifications.
Caterpillar has begun offering demonstrator generator sets capable of operating on 100% hydrogen on a designed-to-order basis.
Cement alternative holds strong 2 years after P&A campaign on Valhall field
Testing over the past two years reveals that BiSN's Wel-lok technology has delivered as promised for Aker BP's 30-well P&A campaign, conducted on the Valhall field in 2020. The companies had worked together to create the permanent plug and abandonment (P&A) solution, which will also allow for new wells to be drilled and operated for the next 30 years, according to BiSN.
"Out of the 30 wells today, there is no leakage," said Kjetil Vadset, Senior Drilling Engineer, Aker BP. The technology was tested for two years prior to commencing the campaign.
The 2020 campaign provided 30 permanent seals in the Valhall field. By implementing the Wel-lok technology instead of traditional cement, BiSN estimates that three months of rig time, or approximately $2 million per well, was saved.
As part of the campaign, BiSN delivered the largest bismuth plug ever deployed to date. Produced at its UK facility, the tool weighed 33,191 lb and sealed up to 30 in. in the wellbore.
"We planned and hoped for 72 hours per installation. We're down to 33 hours per installation just now," Mr Vadset said.
The Wel-lok technology has been commercially applied to 11 applications so far, including water shut-off, cement repair, packer repair and plug and abandonment.