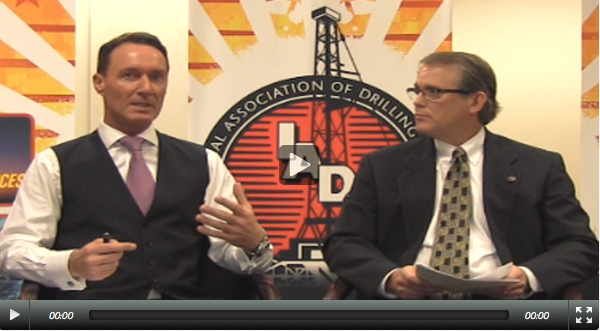 NOTE: This is an extended webcast. Please allow for a brief initial stream time.
If the video seems to stall or hang, please wait. The video WILL resume in full.

NOTE: This video requires the Flash Player, which is pre-installed on almost every computer. If you cannot see the video, you may need to download the Flash Player.
IADC's competency webinar is now live. The approximately 60-minute webinar will seek to clear the confusion on what competence is, outline benefits of employing a competent workforce and, finally, share tips on organizing a competence-assurance system.
Three expert panelists are featured:
John Tustin, Petrofac operations director of competence solutions;
Malcolm Duncan, Lloyd's Register competency manager, and;
Dr Brenda Kelly, IADC senior director of program development.
Mark Denkowski, IADC VP of accreditation and credentialing, moderates.
After the webinar, don't forget to post questions by visiting:
https://live-drillingcontractor-org.pantheonsite.io/WebinarQuestions
Download PowerPoint files from the webinar:
Malcolm Duncan (unavailable)
Please note that these slides are the property of and bear the copyright of the speakers and their companies. Please do not use any portion of these slides for commercial purposes.